Article
WIFIA for Stormwater Programs
Saving Money While Executing a Backlog of Capital Projects
What if there were a federal program that could save you as much as $100 million over the life of the loan? And what if this program could allow utilities to invest in their backlog of capital projects and programs, while deferring repayment at a low interest rate for five years? (Note: The amount saved depends on the project size and actual borrowing costs.) 
"The stormwater sector needs grants, not loans!" is a common response from most utilities. This is a valid concern because of their fiscal constraints — and most utilities, if not all, are being asked to do more with less and without any dedicated revenue source.
BE THE FIRST TO KNOW
Subscribe to receive our Water Insights
For large capital projects or programs, the savings from a particular federal program can greatly exceed current amounts commonly disbursed from grant or cost-share programs. Luckily, the U.S. Environmental Protection Agency's Water Infrastructure Finance and Innovation Act is here for you.  
"WIFIA program staff are available today to talk to potential borrowers and see how we can help them address their water infrastructure challenges while saving money. Investing in stormwater infrastructure helps communities provide effective and critical public health and environmental protection," said Jorianne Jernberg, WIFIA program director. "Join the over 80 existing WIFIA borrowers who have closed more than 100 loans to help finance $39 billion for water infrastructure projects through EPA's WIFIA program." 
What is WIFIA? 
WIFIA, authorized in 2014 as part of the Water Resources Reform and Development Act, is gaining traction as an innovative way to finance and deliver critical water infrastructure projects. Since 2017, the program has provided long-term, low-interest loans for selected water and wastewater projects for up to 49 percent of all eligible costs. Since inception, EPA's WIFIA program has closed 109 loans across the United States totaling approximately $19 billion, which is helping to finance critically important water infrastructure projects. 
"I'm incredibly proud of the exceptional work the WIFIA program has done to fund water infrastructure projects, including stormwater improvements, for borrowers," said Dr. Andrew Sawyers, director of EPA's Office of Wastewater Management. "These investments in stormwater infrastructure will make impactful changes to communities across the country. I look forward to the WIFIA program's continued success in funding stormwater infrastructure projects."  
Eligibility for Stormwater Programs 
Through the WIFIA program, prospective borrowers may apply for WIFIA credit assistance for several project eligibilities. One project eligibility class describes "wastewater projects that are eligible for the Clean Water State Revolving Fund as described under Section 603 of the Federal Water Pollution Control Act." This is further clarified by the following statement: 
Assistance to any public, private, or nonprofit entity for measures to manage, reduce, treat, or recapture stormwater or subsurface drainage water.  
Despite clear project eligibility, only five stormwater projects have closed under the WIFIA program (WIFIA Fund Facts Dashboard). Figure 1 shows the percentage of closed loans by project type, and figure 2 shows the number of loans closed by loan amount at the time of this publication. Learn more about project eligibility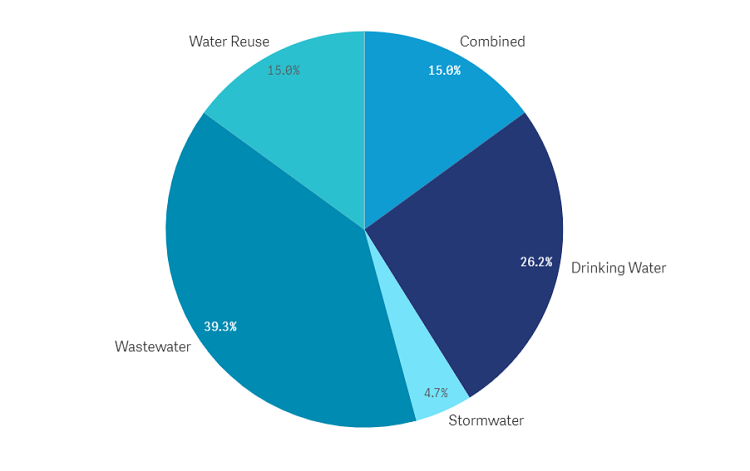 Figure 1. Types of projects funded by WIFIA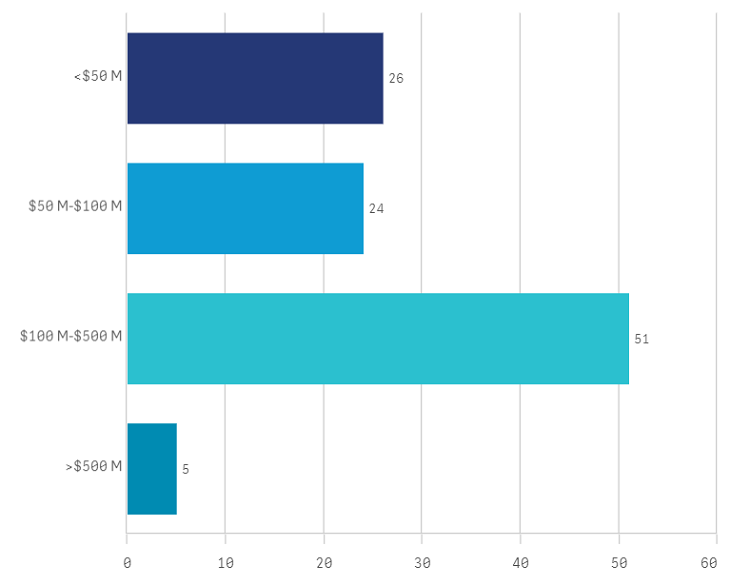 Figure 2. Number of loans by loan amount 
Benefits of WIFIA 
The benefits of WIFIA are multifaceted, but our clients have focused on the following:  
Repayment deferral and customized repayment schedules: WIFIA allows a borrower to defer repayment up to five years after substantial completion of a project. In addition, borrowers can customize their repayments to match their anticipated revenues and expenses for the life of the loan. This flexibility provides the time needed to generate revenue to repay the loan. In this current environment, this may provide additional value in that a utility could use this program to invest in its water (drinking water, wastewater and stormwater) systems while repayment is deferred until after revenues have rebounded. 
Low interest: WIFIA's interest rate is equal to the "current" U.S. Treasury rate of similar maturity, or the number of years of repayment. For the City of San Diego's Stormwater Capital Improvement Program, EPA estimates that WIFIA financing will save the City $63 million. Though the current U.S. Treasury rates are higher than what we have seen in the past few years, it is often very difficult to predict what the interest rate may be 18 to 24 months from now. Starting the WIFIA process early in project planning gives a prospective borrower the flexibility to take advantage of potential market opportunities. 
Earlier certainty: WIFIA has allowed our clients to "lock in" the interest rate at loan closing. It is extremely difficult (if not impossible) to predict future interest rates, but providing our clients with earlier certainty on the financing costs is a benefit.  
While WIFIA maintains minimum project cost requirements (i.e., $5 million for small communities and $20 million all other communities), the program allows for multiple, smaller projects to be combined into a single loan. The City of San Diego did just this when it applied for a WIFIA loan in 2021 to fund its Stormwater Capital Improvement Program, as further described in the case study below. 
San Diego's Stormwater Capital Improvement Program 
The City operates a complex stormwater system. Aging infrastructure, deferred maintenance because of inadequate funding, and a growing backlog of essential capital projects have resulted in stormwater quality and flood risk issues. These issues propelled the City to undertake intensive planning efforts to achieve compliance and community-driven goals. The City estimated its total needs at more than $2 billion. In 2021, the City applied for a WIFIA loan to chip away at these needs. WIFIA loan approval was received in 2022, and the City immediately procured and contracted a stormwater program management consultant team to implement the projects to be funded by WIFIA.  
The total WIFIA loan amount, $733 million, allows for three credit agreements. The first credit agreement under the loan is for $459.4 million in project costs. The loan requires a 51 percent/49 percent (City/EPA) split in funding for approved projects, and WIFIA will provide loan funding in three credit agreements (installments) under a master agreement with the City. The projects, which will be implemented with all three credit agreements for the City's Stormwater Capital Improvement Program, will enhance waterways, provide flood-safe communities and restore natural habitats to help meet water quality goals required under the municipal separate storm sewer system permit. 
WIFIA loan funding can be applied only to project delivery. The City will apply its WIFIA loan funds toward the design and construction of stormwater improvement projects including pump stations, green infrastructure, stormwater rehabilitation, stream revitalization and stormwater capture. Besides the rapid acceleration of program implementation afforded by the WIFIA loan, EPA and the City anticipate the following project benefits through their partnership: 
Protects water quality, reduces flood risk and restores natural habitats. 
Supports system and community resilience to impacts of climate change. 
Modernizes an aging stormwater infrastructure system. 
Looking Forward 
If you're interested in learning how WIFIA can help your stormwater program, reach out to WIFIA's program experts to receive more information on project eligibility and potential benefits. EPA has done a great job allocating and administering WIFIA loans expeditiously. Learn more about WIFIA
We expect that the EPA will release a notice of funding availability sometime in the late summer or third quarter of 2023. Because of new processing, it is recommended to begin planning now. EPA accepts letters of interest on an ongoing basis for eligible projects that meet its criteria. We look forward to helping our clients prepare WIFIA letters of interest now and seeing more critical infrastructure projects take off in 2024. 
Acknowledgements 
Thank you to Dr. Andrew Sawyers, Jorianne Jernberg, Karen Fligger, Dallas Shattuck and Robyn DeYoung from the EPA for providing direct quotes for this article and for their efforts to provide cost-effective financing for water infrastructure projects.