NEWS
HDR Named Employer of the Year by WTS Colorado
Colorado Rail Project Also Recognized in Annual WTS Awards
HDR has been recognized as Employer of the Year by WTS Colorado. The group, which promotes the advancement of women in transportation, presented the award to HDR on Jan. 27 at the chapter's annual awards luncheon.
The Employer of the Year award goes to an organization that consistently supports the professional development of women in transportation, has multiple women in executive or senior positions and encourages new women to enter the transportation field as students or interns.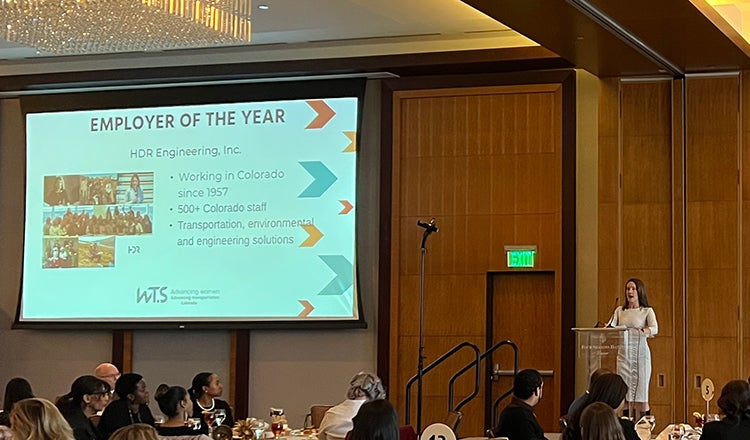 The Front Range Passenger Rail Alternatives Analysis project was also heralded by WTS Colorado as an Innovative Transportation Solution of the Year. The study examined the feasibility for passenger rail along the Colorado Front Range that extends nearly 180 miles, crossing communities with diverse needs. HDR Senior Strategic Consultant Carla Perez helped lead a stakeholder engagement strategy that resulted in strong public support for the corridor. The team of more than 50 involved on the project included more than 30 women, including 18 in leadership positions.
"HDR has a long history of collaboration with WTS and support of their mission," said Colorado Transportation Manager Jason Wenger. "These awards are a wonderful recognition of the value we place on making sure that all of our employees are supported throughout their careers."
More than 250 HDR women and men are members of WTS, including more than 50 serving in leadership roles in local chapters across the country.