NEWS
HDR Young Professionals to Lead 24 'Action' Grants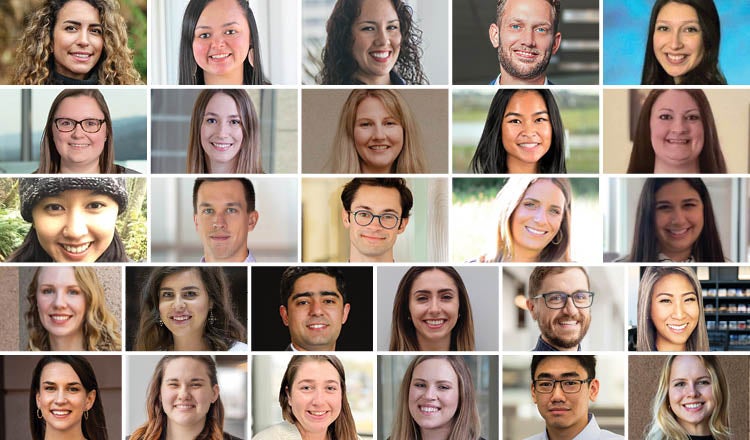 Grants led by 24 HDR young professionals will inspire action through local volunteerism.
The recently awarded "YP Action Grants" include 20 HDR Foundation grants totaling US$93,524 and four HDR Canada Fund grants totaling CA$19,944. The funds will go to community-based organizations for volunteer activities conceived and led by HDR young professionals.
"One of the great things about being employee-owned is the equity that comes from the fact that every dollar we make goes back to our employees," said Darryl Shoemaker, president of HDR's resources program and executive sponsor of the firm's global young professionals employee network group. "One of those avenues is the YP Action Grants. The YPs are passionate about giving back to better their local communities, and HDR is right there with them."
In this third year of the Action Grant program, YPs will partner with charitable organizations to meet the basic human needs of disadvantaged members of their communities, including low-income children and seniors, LGBTQ+ individuals, refugees and people experiencing homelessness. Additional grants will make an environmental impact through stream cleanups, design of pollinator gardens, and planting native shrubs and trees. Others will contribute to childhood education through reading programs and STEM activities.
"Each year, our YP teams have shown up as leaders for their communities by performing actions that meet a present need," said Maria Yesenia Trejo, bridge engineer in HDR's Atlanta office and member of the HDR Foundation Board of Directors. "Recognizing that we can respond to global events that are forcing people to seek refuge in new countries is one of my favorite aspects of the YP Action Grant program. The adaptability of the YP Action Grant program to meet present needs is one of its greatest strengths."
Read more about the latest grants. 
About the HDR Foundation
The HDR Foundation provides grants to qualified organizations that align with HDR's areas of expertise: education, healthy communities and environmental stewardship. As an employee-funded and employee-driven foundation, preference is given to organizations located in communities in which HDR employees live and work, and those with strong employee involvement. Since its inception, the HDR Foundation has provided more than $5 million in grants to over 250 organizations. You can learn more at hdrinc.com/foundation.
About HDR 
For over a century, HDR has partnered with clients to shape communities and push the boundaries of what's possible. Our expertise spans more than 11,000 employees in more than 200 locations around the world — and counting. Our engineering, architecture, environmental and construction services bring an impressive breadth of knowledge to every project. Our optimistic approach to finding innovative solutions defined our past and drives our future.