NEWS
Belmar Public Library Receives a Retrofit Metamorphosis Interiors Award
The design for the Belmar Public Library in Lakewood, Colorado, received a second place award in the interiors category for the Fourth-Annual Retrofit Metamorphosis Awards program, which celebrates outstanding work retrofitting commercial, industrial, institutional, and residential buildings.
Backed by the community and the defined guiding principles, the Belmar Public Library's new direction builds upon the original building's design while enhancing and fine-tuning it with a new service model to meet current community expectations and desires.
The new layout reconfigures quieter areas and more active functions separately with dedicated zones for quiet study, collaboration, and reading, as well as areas for youth and children. Approximately 200 additional square feet of usable space were added with the reconfiguration.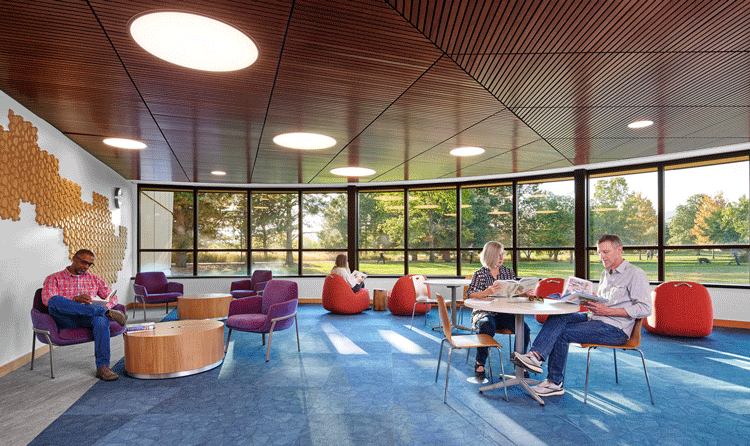 "The design team's ability to 'find space' within the existing structure is most impressive — from vaulting spaces to occupying the wall with seating. Program and spatial reorganization are complementary to new daylighting and material selections. When ceilings are low, the choice of wood makes them much more inviting, and even then, the floor is lowered to find the new volume in a restricted space," said Ross Welch, AIA NOMA, LEED Green Associate, associate with Trivers.  
"Libraries are gifts to the communities they serve. It's an honor for HDR to receive this award and to know our efforts enable the client to better serve their community," said Julianne Scherer, lead designer with HDR.