NEWS
HDR Foundation Announces First 2023 Grants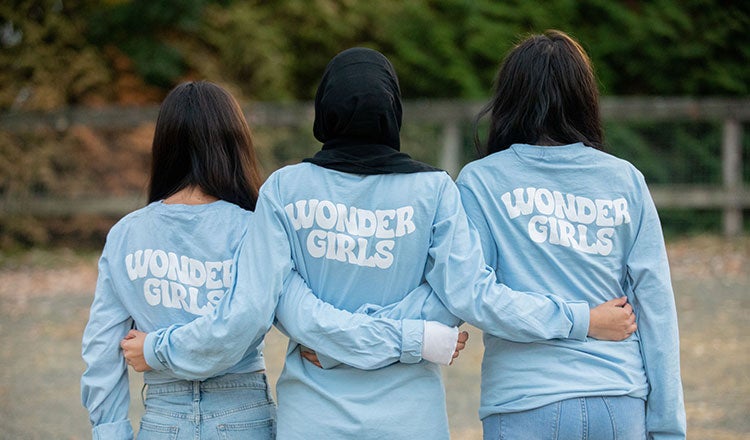 The HDR Foundation announced nine community grants totaling $198,986 following its Day of Giving — an annual employee fundraiser.
"The generosity of our employees never ceases to amaze me," said Rex Fisher, chair of the HDR Foundation board. "These grants begin to put those donations to work in local communities, with much more to come this year."
Each grant is sponsored by an employee who volunteers with the nonprofit, with a focus on causes related to education, healthy communities and the environment.
Julie Stein, HDR stormwater business class director, sponsored a grant to RETI Center, a nonprofit that works to help New York coastal communities adapt to the changing climate with environmental justice, social responsibility and innovative design.
"I am inspired every time I interact with RETI," said Stein, whose grant will fund production of floating, sustainable gardens along the coastline. "I am so excited to see them apply their second HDR Foundation grant to continue to fabricate key prototypes toward the development of a living, floating BlueCity."
Several grants focused on mentoring, literacy and STEM education.
"When Black Americans are underrepresented in the AEC industry and we can help to solve that problem with education, then I think it is our responsibility to do so," said Juan Guzman, water/wastewater coordinator who sponsored a grant for laptops and computer equipment for the Colorado Association of Black Professional Engineers and Scientists. "I love that HDR has an infrastructure that employees can tap into to drive their community-building passion projects forward."
Kate Diamond, design director, sponsored a grant to the U.S. Green Building Council Los Angeles for a restorative healing garden in the Watts neighbourhood for survivors of violent crimes.
"This project will create hardscapes and structures for gathering while simultaneously building the relationships, trust, and hope to expand this green infrastructure into Watts' neglected public spaces," Diamond said. "As an enthusiastic board member of USGBC-LA, I can confidently state that this program not only represents our non-profit's core values, but it also exemplifies the HDR Foundation's commitment to support healthy communities and environmental stewardship."
Read more about the latest grants.
About the HDR Foundation
The HDR Foundation provides grants to qualified organizations that align with HDR's areas of expertise: education, healthy communities and environmental stewardship. As an employee-funded and employee-driven foundation, preference is given to organizations located in communities in which HDR employees live and work, and those with strong employee involvement. Since its inception, the HDR Foundation has provided more than $6 million in grants to over 250 organizations. 
About HDR 
For over a century, HDR has partnered with clients to shape communities and push the boundaries of what's possible. Our expertise spans more than 11,000 employees in more than 200 locations around the world — and counting. Our engineering, architecture, environmental and construction services bring an impressive breadth of knowledge to every project. Our optimistic approach to finding innovative solutions defined our past and drives our future.