NEWS
HDR Wins Investment in Training Award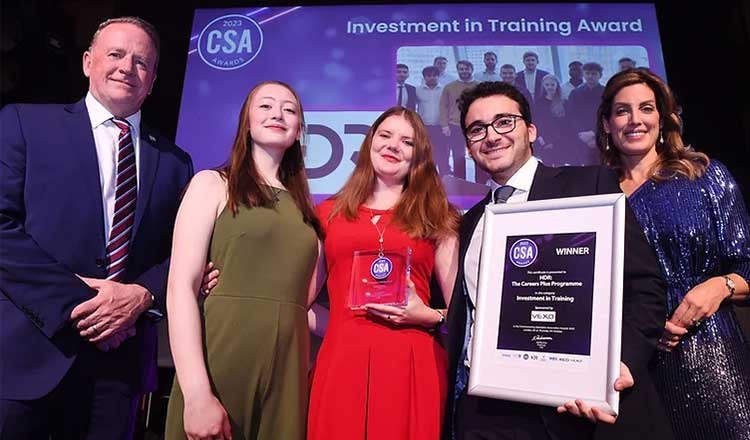 HDR has won the Investment in Training Award at the CSA Awards 2023, hosted at the Leonardo Royal Hotel in London. 
The Commissioning Specialists Association's Investment in Training award recognizes organizations that demonstrate a consistent contribution to the delivery of professional training and development within the last 12 months.
The Careers Plus Programme has proven to be an excellent tool and forum for learning and development within the business. Over the past decade, graduates have led their own teams and worked with contractors to ensure timely and exemplary project delivery. Since incorporating apprentices into the programme in 2018, HDR has an enhanced industry offering, providing a wide array of opportunities for young people in the U.K.
HDR's goal is to empower its employees to plan and develop their career to foster leadership, grow expertise, retain talent and collectively enhance their knowledge.