NEWS
Industry Veterans Fuel Architecture Practice Growth in the Southeast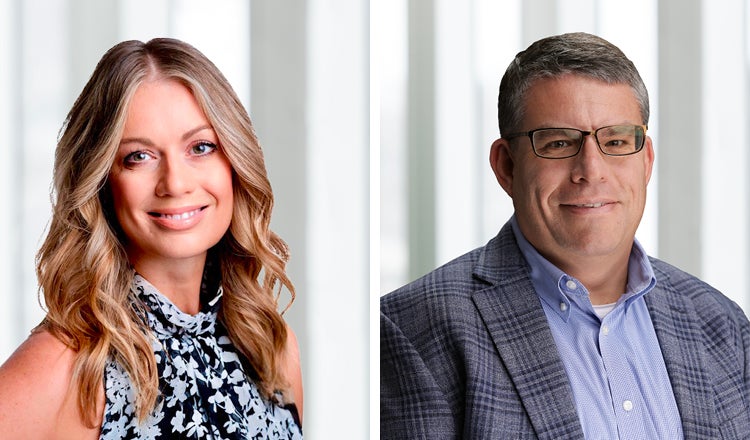 Tracy Dawson and David Phillips join HDR as business development directors to help grow and develop the firm's education, science and community architecture practice in the Southeast.
Dawson brings over 16 years of industry business development experience to HDR's Tampa, Florida, architecture studio. Her depth of knowledge, insight and experience gained from her work in the civic, aviation, hospitality and education markets position her to grow HDR's client base and expand the firm's presence throughout Florida's fast-growing market.
"I am super fascinated on where the future is going with technology," Dawson said. "I am thrilled to be a part of a firm at the forefront of research and am excited to witness the positive changes that result from designing things right."
Phillips joins HDR's Raleigh, North Carolina, architecture studio with a 20-year track record of building strong, enduring client relationships that grow company revenue. He believes the key to developing strong relationships is being an effective communicator and active listener.
"I am passionate about building strong client relationships while creating a positive and collaborative work environment," Phillips said. "It's exciting to be a part of something new and witness HDR's commitment to growing in the Southeast."
"I'm thrilled to have Tracy and David join our team," said HDR East Region Educational & Science Director Kevin Jelinek. "Their work identifying new opportunities with key clients will broaden and strengthen our network of partners and help preposition HDR in advance of new opportunities."