NEWS
Jill Bergman Elevated to ACHA's Council of Fellows
Jill Bergman, AIA, FACHA, EDAC, LEED AP, senior health strategist at HDR, has been elevated to the American College of Healthcare Architects' Council of Fellows. One of ACHA's highest distinctions, the Council recognizes members who have done exemplary work in the industry for more than a decade. 
Bergman was elevated for her professionalism, dedication and outstanding work over her more than 30-year career. She has contributed greatly to the development of the health care design industry, including furthering best practices which have now been implemented in facilities around the world. She has been a leader among her peers, helping establish the NorCal chapter of Association of Medical Facility Professionals, working to promote gender and racial equity through Equity by Design and coordinating educational programming for several organizations. 
"Jill has consistently brought her passion for healthcare architecture and service to the profession through every aspect of her academic and professional career," said David Allison, FAIA, FACHA, alumni distinguished professor and director for graduate studies in architecture and health at Clemson University.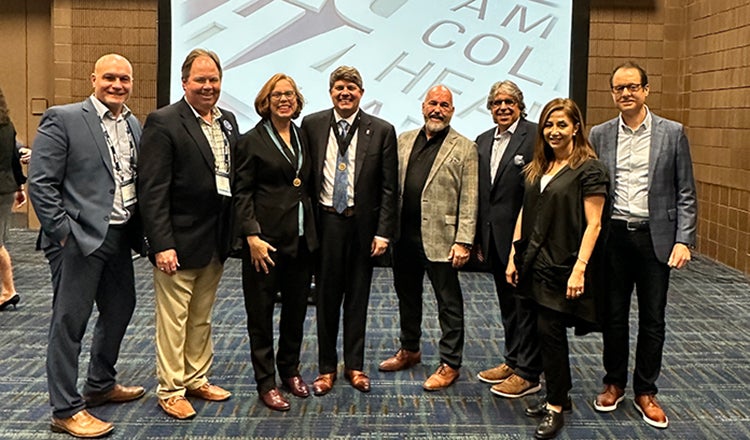 "I have witnessed both eager newcomers and seasoned veterans look up to Jill because she is a shining example of what it means to craft a meaningful career with great impact," said Hank Adams, HDR's global director of health.
Bergman is based in HDR's San Francisco architecture studio, where she leads large teams and complex projects with empathy, always focused on helping clients fulfill their visions. Her project experience and knowledge cover many healthcare facility types and services, from academic medical campuses and outpatient clinics to acute care inpatient and specialty care facilities.