Linjiang Village Station
Linjiang Village Station
Pedestrian-Oriented Development Around the New Linjiang Village Station
Chengdu's rapidly expanding metro system will amount to a vast 1,522 mile network, with plans to simultaneously build eight new lines, extending transit coverage for the region. The city fully embraces the concept of transit oriented development to maximize its benefits through improving mobility, expanding ridership, serving new markets, and reducing congestion.
Our planning and design approach was tailored to the unique character of the surrounding area. Linjiang station's design is modeled around the image of a valley surrounded by mountains to pay homage to the natural environment of the region. The proposed station design also incorporates key sustainable practices that are both cost and carbon efficient, including:
Carbon sequestering

Modular mass timber construction

Green roofs

Solar controls

Water curtains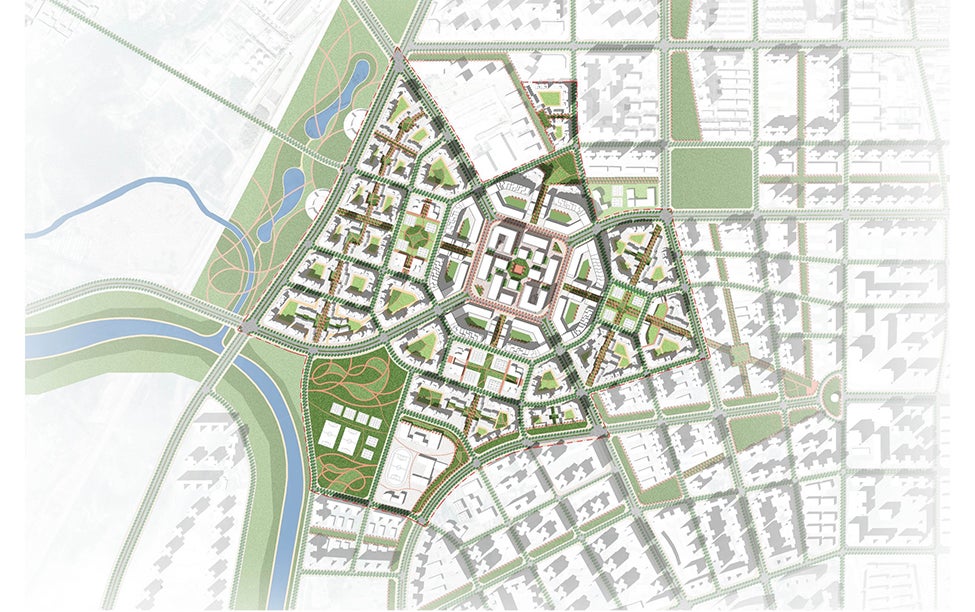 Our design for the station district placed lower buildings at the center of the site, with taller buildings on the outskirts of the district. As an inverse of many designs in the area, this arrangement preserves the overall density of the district while creating green space and a human-scaled retail center to encourage pedestrian flow and community gathering places at the core. Sunken courtyards also unify at-grade and below-grade levels, with the lower level viewable from above.
A pedestrian-oriented design is apparent in the proposed road realignment, which reconfigured existing "superblocks" into more unified, navigable sites. One key concept in developing this change was utilizing road couplets, which turn 6-lane streets into pairs of one-way 3-lane streets. We were able to show through modeling that these couplets can be more efficient for vehicles while also offering pedestrians safer and easier crossing. The result of the TOD plan is a pedestrian-scaled environment that strengthens mobility in Chengdu.