South Station Expansion and Tower I Interlocking Rehabilitation
South Station Expansion and Tower I Interlocking Rehabilitation
Overseeing Major Construction Efforts at Boston's Historic South Station
One of the most iconic locations in downtown Boston, South Station is undergoing major changes to improve services for transit riders and modernize the historic station. Inside the terminal, work has begun on dramatic renovations that include an expanded outdoor concourse and a new 51-story mixed-use tower that will rise above the station. Just outside the station, the critically important Tower 1 interlocking, which controls track choices for hundreds of daily train trips, is being upgraded and modernized.
HDR is serving as the owner/operator's representative throughout both major projects, inside the terminal and outside on the interlocking. Our teams are providing resident engineer services, construction review, procurement assistance, design plan review, construction phasing and field services. The interconnected projects are being delivered as part of separate multi-year on-call contracts for program management/construction management services throughout the Northeast.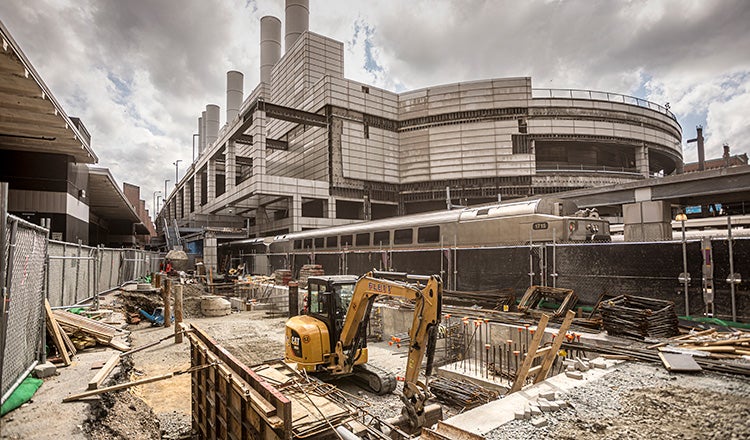 South Station Expansion
The South Station Air Rights Development and Bus Terminal Expansion project, also referred to as the South Station Expansion or Hines Overbuild, is the construction of a nearly 700-foot glass mixed-use tower between the station's historic head house and the intercity and commuter rail lines. Such a substantial project has large ramifications for the rest of the station. The work impacts tracks, the overhead contact system and signals, will involve steel erection above the station and tracks, and it will require reconstruction of track ends as well as foundation work, replacement and relocation of basement equipment, including switchgear and power equipment.
South Station is the busiest transit hub in Boston and among the busiest in the Northeast. The station is the northern terminus for numerous intercity passenger trains. It also serves nine commuter rail lines of the Massachusetts Bay Transportation Authority, a rapid transit rail line, a bus rapid transit system, five local bus lines and includes a bus terminal for national service.
With so many services and stakeholders using the station, any project includes a host of interested parties. One of our main duties is to manage coordination among all of these entities. Through site visits and weekly calls that include dozens of stakeholders, we review compliance with approved work plans, track the work schedule, provide project guidance and expertise, and monitor and track work activities. Along with construction management, we also provide technical and operational oversight.
Our team's mission is to minimize disruption to train service and passengers throughout construction, scheduled to last through 2024. This involves regular coordination between intercity and local commuter rail operations, reviewing passenger feedback in a joint effort to make the experience feel as normal for passengers as possible.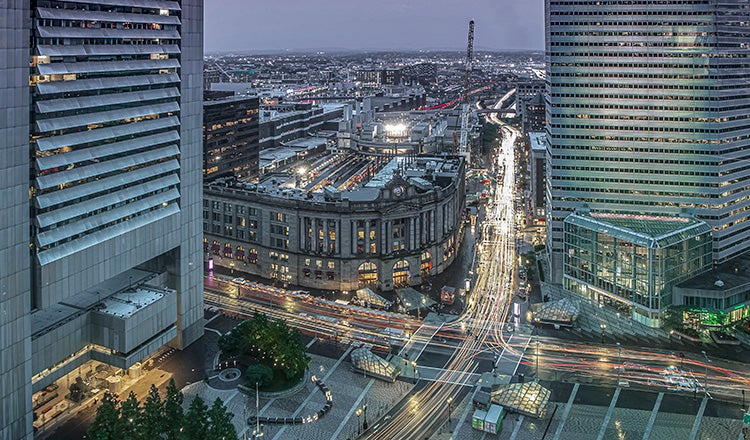 Tower 1 Interlocking
About 1,000 feet south of the station building, the Tower 1 interlocking directs the scores of trains that pull in and out each day. The current signal system and special trackwork have reached the end of their service life. To maintain existing services in a state of good repair, as well as support future anticipated growth, the system is undergoing an $82 million upgrade to prevent failures and improve its resiliency.
Our team is assisting with a wide variety of services, including quantifying and procuring all signal and special track work material, reviewing design plans, developing and monitoring project schedules, developing and coordinating construction phasing plans, and conducting construction management services throughout the project, scheduled to be completed in 2027.
Signal design review has been a key effort on the complex interlocking, with our technical experts reviewing plans for conformity with required standards, coordinating with multiple departments at the owner/operator, and assisting with the phasing of signal equipment.
As the project moves forward, efficient construction phasing will be critical. The project is complicated by its downtown location, which makes construction staging area limited, and the electrified overhead catenary, which rules out some equipment such as large cranes. Those challenges add a level of complexity to phasing that already must account for a busy, nonstop terminal that sees trains moving in and out every few minutes much of the day.
Our team is charged with developing the construction phasing and outage impacts for all work, including trackwork, catenary power shutdowns, civil work and signal work, and coordinating those with final designers, the owner/operator and any contractors. With major work requiring power shutdowns or track outages, detailed site-specific plans are produced well in advance to make the most of each planned outage. As construction begins, our team will be on site to assist in coordination of these track outages as part of our construction management role.