In The Media
Appraising the Value of Wireless Power Transfer for Electric Bus Fleets
Inductive Charging Can Mean New Efficiencies But Also Comes with New Challenges, Writes HDR's Thomas Stout
Bus fleet owners navigating the transition to electric vehicles have many options for charging technology, each with its own challenges and advantages. Wireless power transfer, also known as inductive charging, is one innovative method that offers considerable benefits for electric bus systems, including the ability to extend the range of buses, reduce the cost of fleet conversion, provide durability and improve aesthetics.
The benefits are notable, but owners should also recognize the challenges associated with wireless power. Inductive Pavement Lead Thomas Stout, an expert in wireless power technology, described the pros and cons of the technology in the March/April 2021 issue of Metro Magazine.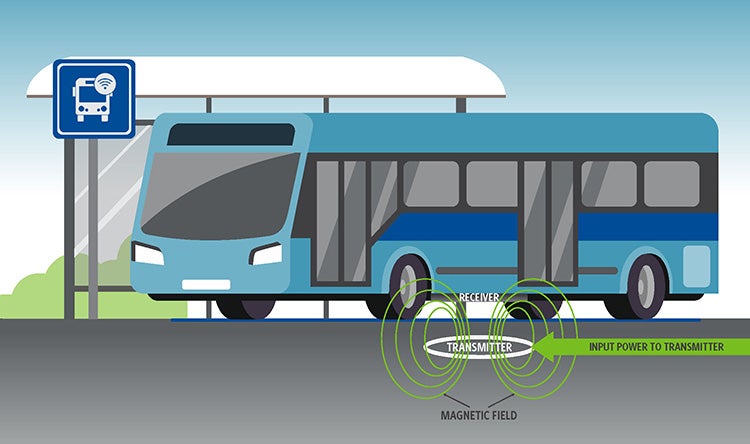 Stout offered an overview of how wireless power works, shared how wireless power can improve efficiencies through en-route charging and showed how it is well-suited for harsh environments. He also explained some of its challenges, such as more complex installation and maintenance needs.
"Wireless power is a valid, viable technology that holds several benefits and deserves consideration by transit owners transitioning to electric," Stout writes.
The key for determining whether the benefits of this technology outweigh its challenges is strong planning and analysis, a detailed exploration of a system's charging needs and resources combined with advanced route modeling and holistic planning.
Read the whole article, "Wireless Power: A Key Opportunity for Your Electric Fleet Transition," in Metro.