In The Media
The Benefits of BIM for Infrastructure Design Gain New Attention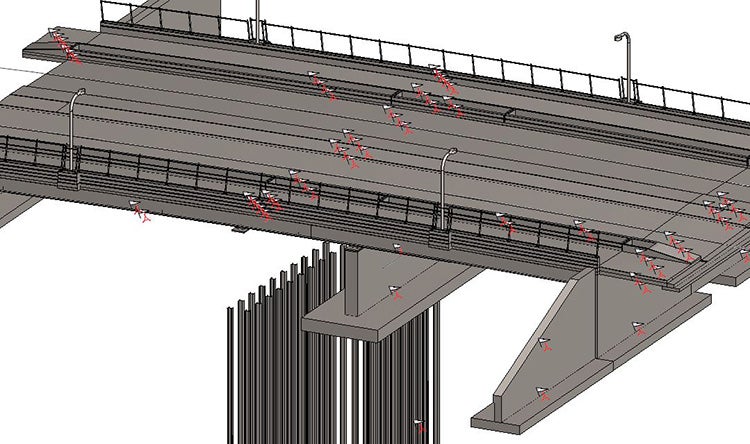 Pilot Projects and Transportation Industry Initiatives Explore the Advantages of 3D Deliverables
Just as CAD replaced hand-drawn plans decades ago, a new technology is emerging for infrastructure planning, design, construction and asset management: building information modeling for infrastructure. And as transportation agencies across the globe explore the challenges and benefits of this change, HDR specialists are leading pilot projects, spearheading industry initiatives and offering the expert BIM advice needed to assist owners in making the most of this new technology.
Our team's expertise was recently highlighted in three industry publications, each exploring the idea of replacing traditional 2D plan sheets with 3D BIM models as the controlling design document. The benefits of such a change are considerable, including improved design accuracy, reduced change orders and possibilities for more robust future asset management.
We have been an industry leader in developing 3D deliverables, working on projects that incorporate them in Utah, Iowa, Illinois and more. We are also the lead consultant on the American Association of State Highway and Transportation Officials' BIM for Bridges and Structures project. The five-year effort, scheduled to be complete in 2022, is a collaboration between AASHTO, the Federal Highway Administration and 19 states to develop national, open standards for the design and construction of bridges and structures.
The recent articles in Roads & Bridges, Informed Infrastructure and Highway Builder highlighted a variety of these ongoing efforts. In Roads & Bridges, we worked with the Iowa DOT to share a detailed look at one pilot project incorporating 3D deliverables. Informed Infrastructure traced the history of BIM for Infrastructure, shared information on a number of pilot projects we're working on, and incorporated comments from two of our BIM experts about the state of the industry and where it's going. And Highway Builder highlighted our work on PennDOT's Digital Delivery initiative, which aims to allow all of the department's construction projects to be bid using 3D technology by 2025.
The transportation industry is steadily moving toward increased use of BIM and 3D deliverables. And efforts such as those highlighted are helping pave the way for continued improvements. As the article in Informed Infrastructure said, "Change is happening now in the industry. It's not coming. It's here."
Want to learn more? BIMforInfrastructure [at] hdrinc.com (Contact our BIM for Infrastructure experts) to discuss the transportation industry's change toward 3D design and deliverables, lessons learned from pilot projects, and the best path forward for infrastructure owners.