In The Media
Colorful New Children's Hospital Serves as a Beacon to Omaha Community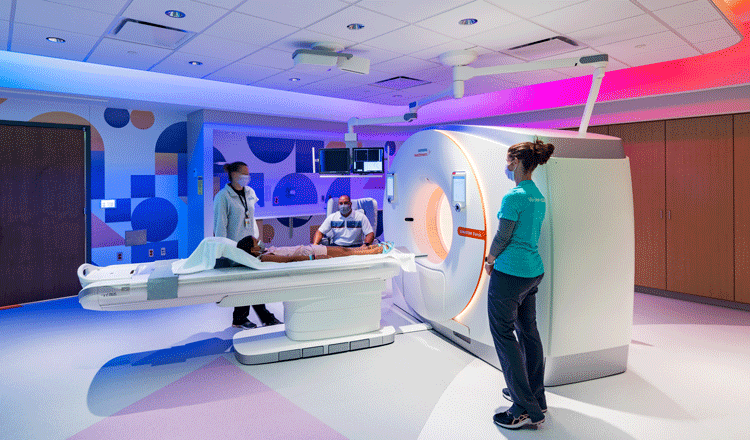 An operating room with color-changing ceiling lights is one example of many thoughtful design considerations for the Hubbard Center for Children in Omaha, Nebraska. As the state's only freestanding children's hospital, serving more than 150,000 children annually, the design team leveraged every opportunity to spark joy for patients and their families on their healthcare journey. 
Words from the Design Team
"There's a lot of pride being able to be involved in something where you live and you pass so often. It's such a key beacon in the city, so to be able to work on that is really rewarding." — Laura Franzluebbers, senior interior designer. 
"It was really amazing project to get to work on. Multiple members of the team, myself included, have experienced the hospital with our children, so we wanted to create a place that is a wonderful experience for the patients and families and the amazing doctors." — Lisa Lyons, lighting design section manager. 
"Following the client's social media, you get little glimpses of the spaces, and it feels good to know that our team was such an integral part of it. It is really neat and gives you the warm fuzzies." — Matthew Delaney, brand + experience designer. 
Read the full article in Interiors+Sources Magazine and Buildings Magazine.