In The Media
Creating a Holistic, Integrated Approach to Advance Equity in Transit
Janet González Tudor, Cathy LaFata and Kim Pallari Author Metro Magazine's November 2020 Cover Story
Three HDR transportation leaders with deep backgrounds in environmental justice and community outreach shared their approach to creating an inclusive and effective equity-focused engagement approach for public transportation projects in the article Environmental Justice: A Holistic, Integrated Approach to Advance Equity in Transportation in Metro Magazine's November 2020 issue.
With many communities in the U.S. in the middle of a reckoning on equity issues, residents are asking civic leaders to understand and recognize the needs of every citizen when planning and prioritizing new or updated infrastructure projects. Implementing an effective and holistic environmental justice process is critical to the development of public transportation, which is at the heart of leveling a community's playing field and ensuring equal access to economic opportunities, essential needs, and services.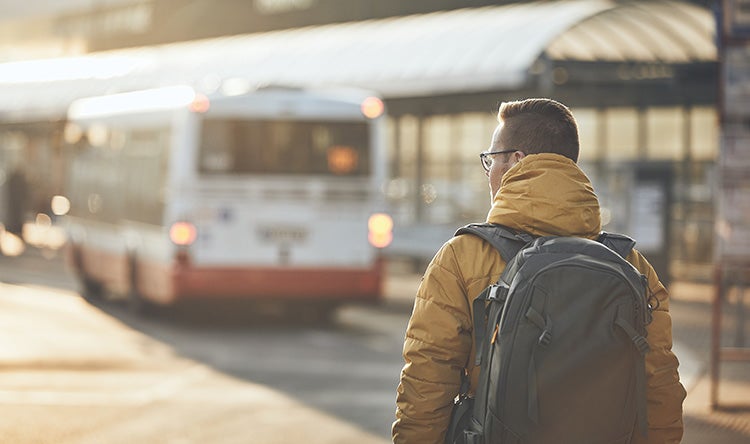 Transportation Operational Resiliency Director Janet González Tudor, Senior Transportation Planning Manager Cathy LaFata and Transportation Strategic Communications Director Kim Pallari share insights in the magazine's cover story, "Environmental Justice: A Holistic, Integrated Approach to Advance Equity in Transportation." From avoiding past mistakes and elevating voices to starting early and listening to people with respect, a well-planned and thoughtful engagement strategy will go a long way in supporting successful implementation and providing long-term community value.
"An equitable public transportation system ensures that communities will evolve, grow successfully and continue to sustain their quality of life for generations to come. This requires understanding the needs of the communities for whom a system is being built," they said. "A holistic environmental justice approach involves a partnership between project sponsors and communities and their leaders to better comprehend the issues of the past, their impact on current perceptions and how best to collaborate on solutions that do not repeat wrongdoings."
A successful engagement program will reach people in the spaces they are comfortable in, offer information in accessible ways, and often tap into existing community leadership by partnering with community groups or formalizing feedback committees. The authors offer concrete ways to ensure that projects are benefitting from a wide variety of voices, creating better projects and stronger communities.
"Equally important is that we embrace the opportunity to enhance quality of life by respecting all people at the core of the process," the authors wrote. "Those who may be affected the most, to uncover solutions that bring the most value and create stronger, more resilient communities such that the community helps to shape the infrastructure rather than the other way around."