In The Media
Cutting Construction-Related Traffic Complaints with Big Data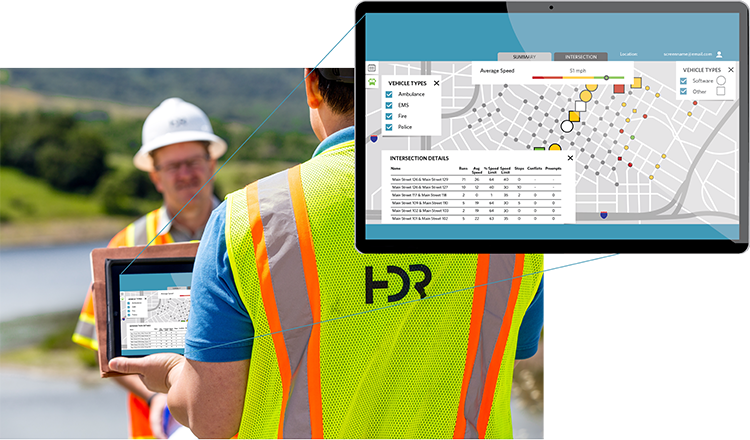 The growth of big data in recent years means more information than ever is available on road usage, who is driving on them, when drivers are using them and more. That traffic data opens new possibilities for road builders, who traditionally haven't monitored traffic outside of construction zones.
Crowdsourced information allows engineers, construction companies and transportation agencies to obtain a more complete and up-to-date picture of traffic patterns on roads. This improved data not only leads to more efficient roadway operations under normal conditions; it can also mean much more efficient construction.
HDR's Luigi Casinelli, a traffic planning and technology expert, wrote about the implications in the July/August issue of Transportation Builder, from the American Road & Transportation Builders Association. In the article, Casinelli explained how new data can aid in reducing complaints, improving worker safety, managing traffic in near real-time and more.
"The constant stream of data gives engineers the information that is needed for an ever-changing roadway network," Casinelli wrote. "Big data represents a great opportunity for real-time operational decision making, proactive identification of issues, more accurate traffic monitoring traffic and ultimately fewer complaints."
Read more in "How Big Data Can Reduce Construction-Related Traffic Complaints," in the July/August 2021 issue of Transportation Builder.