In The Media
Design Enhancements Through CMAR Delivery of Virgin River Bridge No. 1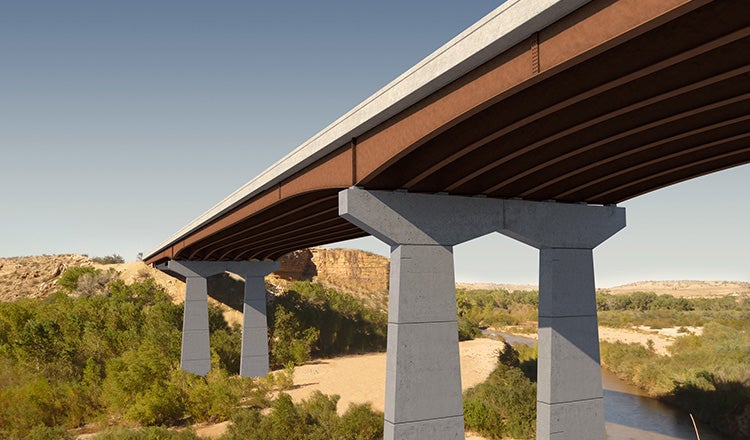 Bridge Professionals Share Lessons From Designing the Longest Steel Girder Span in Arizona
The Construction Manager at Risk, or CMAR, approach can manage risks and improve constructability for complex projects. Consider the replacement for the 850-foot haunched steel girder Virgin River Bridge No. 1, which has carried a busy section of Interstate 15 in northwest Arizona for nearly 60 years of service. The replacement, a $57 million project, will be the longest steel girder bridge in Arizona.
HDR provided final design services for the bridge and has continued to work with the CMAR team after construction began in 2021. The new bridge is scheduled to be completed in 2023.
Senior bridge project manager Greg Lingor and Arizona/New Mexico bridge practice leader Jason Nauman wrote about the project in Bridge Design & Engineering. They shared how the collaboration built into the CMAR process led to notable design changes, changed how risk was allocated and influenced construction access designs.
"The contractor was continuously engaged and therefore the CMAR delivery method was very effective," the two wrote. "Collaborating with the contractor during design provided the opportunity to improve constructability and accommodate the contractor's preferred means and methods for replacing the bridge."
Read the whole article, "Engaged in Arizona," from the Q4 2022 issue of Bridge Design & Engineering, republished here with permission.