Article
An Epicentre of Disruption & Discovery: Designing Precincts at the Cutting-Edge of Innovation
A spotlight on economic growth, community development and sustainable job creation, coupled with the convergence of health, education, science and research, has culminated in the emergence of concentrated, place-based innovation activity. This activity — often located in dynamic cities with a high concentration of intellectual, financial, social and cultural capital — is the product of an emerging collaborative approach driven by a number of stakeholders, including government bodies, research organizations, urban think tanks, hospitals, higher education institutions, technology and pharmaceutical companies, entrepreneurial stakeholders, and corporate funding and development partners.
Often characterized by critical mass; site permeability; spatial integration; access to primary services infrastructure; hyper-connectivity; community engagement; a unique sense of place; and a strong connection to transport, public space and Country, innovation activity investment is prioritizing the transference of ideas and knowledge at levels rarely seen before. It is also fostering a services and innovation-driven economy in Australia that is globally competitive (Innovation Precincts; Lessons from International Experience).
Our architecture practice has played an integral role in two of Australia's largest innovation precincts — Westmead Hospital Precinct Redevelopment, completed in 2019; and Sydney Biomedical Accelerator, an emerging world-class biomedical precinct co-located at the University of Sydney and Royal Prince Alfred Hospital. Together, these projects are being used as both a framework and benchmark for responding to the needs of clients at speed.   
"With a collision of market forces powering the emergence of new typologies, it is our job to integrate spaces for collaboration, flexibility and adaptability, so we can play a meaningful role in developing places and precincts that support the next generation of discovery and innovation" said Graeme Spencer, HDR principal of education and science.
"Today stand-alone medical and research facilities are unlikely to succeed in the long-term. To attract and retain the brightest minds from all corners of the globe, they must also have the transport infrastructure, residential function, commercial potential and amenities in place to support occupants and anchor tenants.
Graeme explained that while these spaces are workplaces first and foremost, they are also places for the wider community. Architects need to design environments that workers want to come to in the first instance and then choose to reside in, or nearby, with their families in the long-term.
"By creating a multi-faceted, mixed-use innovation district, whereby key worker accommodation is often overlayed with contiguous schools, universities, health facilities, retail, entertainment and hospitality, a highly functional and self-sufficient neighborhood that prioritizes community well-being can be realized," Spencer added.
"Think of it like an ever-expanding concentric circle of infrastructure that mobilizes the economy and improves our social and cultural fabric. If we get these fundamentals right, disruption and discovery will prevail."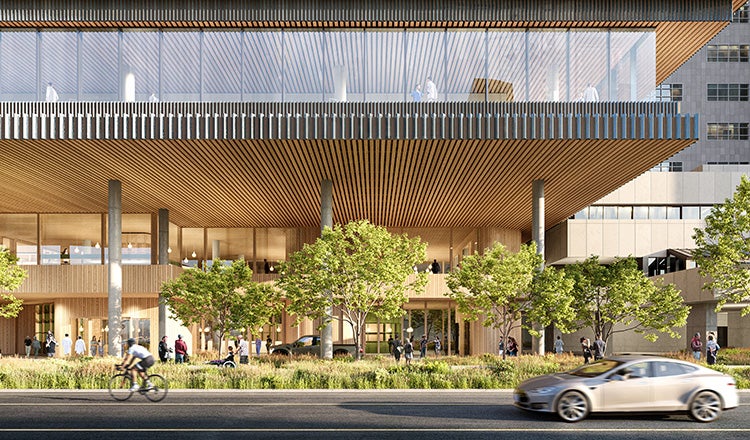 Sydney Biomedical Accelerator 
At the Sydney Biomedical Accelerator, for example, HDR, in collaboration with Denton Corker Marshall, is working with the University of Sydney, Health Infrastructure, Sydney Local Health District, Royal Prince Alfred Hospital and commercial entities to create an Australian benchmark for the integration of world-leading biomedical science with clinical research and innovation.
Underpinned by the design notions of connectivity and functionality, the co-funded partnership project will deliver a first-in-Australia facility equipped with education and research facilities, specialist wet and dry laboratories with assigned and shared benching, and technical support spaces that bring together multidisciplinary teams.
The flexible and efficient design cultivates knowledge transfer between biomedical research talent and enables the acceleration of the biomedical process — from research to development and commercialization.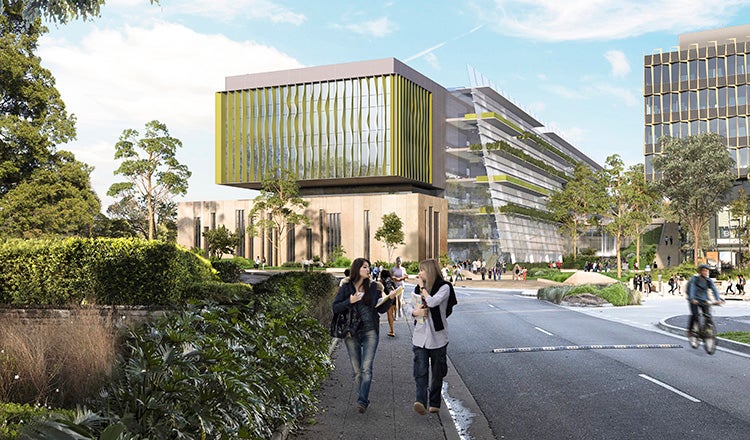 "The facility exemplifies the potential of collaborative partnerships in unlocking innovation in the health, science and education sectors," Spencer said. "With strategic public investments and different funding streams coming through from the government, university and developer, a fiscal consolidation of this magnitude can become an economic engine room that fuels perpetual growth and development."
An example of this is the growth of laboratory incubators in the developer market. Spencer said this model blends the science and entrepreneurial goals of a scientist with the return on investment and leasing goals of the property owner to generate a symbiotic partnership.
Sydney Biomedical Accelerator is part of an emerging Tech Central precinct, which is becoming the nucleus of Sydney's innovation and technology community. In close proximity to the CBD and surrounded by buzzing neighborhoods with major digital and creative innovators, its abundance of culture, city parklands, sporting facilities, restaurants and retailers make it an unmatched location for innovation.     
"By clustering bright minds, science and technology within a thriving commercial and residential district that serves the needs of the wider community, Australia has the potential to solve some of the most complex medical challenges of our time," Spencer said.
Westmead Health Redevelopment
Similarly, the HDR-designed Westmead Health Redevelopment was master planned in conjunction with stakeholders across health, research, education and transport to redefine how a hospital campus could connect to its community, public space and Country, and thereby create a human-centered and restorative public asset underpinned by innovation.
In collaboration with Health Infrastructure and Western Sydney Local Health District, HDR's team of specialist healthcare planners and designers delivered the new Central Acute Services Building, located between the adult's and children's hospitals and adjacent to Westmead's key research facilities. The objective was to integrate health and research for the first time and enable knowledge transfer and collaboration in a hyperconnected and inclusive setting.
"Our client and stakeholders saw the potential of evolving the innovation precinct model in the heart of western Sydney," said Alan Boswell, a director of health at HDR. "We knew that by bringing translational health science, education and research together in a correlative 'long life, loose fit' setting, occupants would be empowered to innovate healthcare solutions in a more interactive way and test ideas in real-time."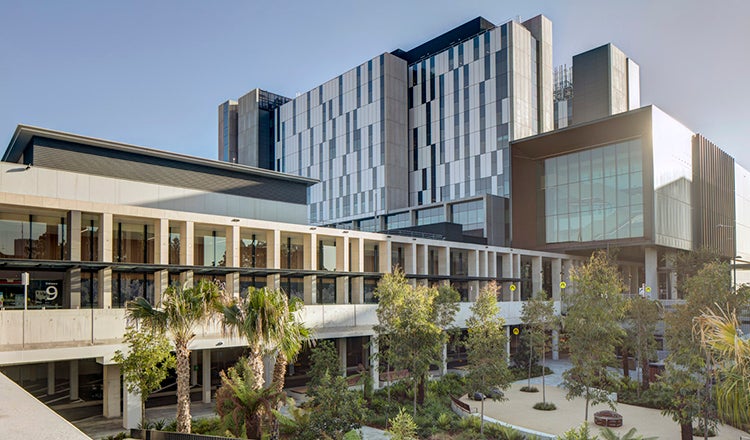 This ethos led to the design and delivery of Westmead's Innovation Centre, which paved the way for the development of cutting-edge clinical technologies and biomedical research in a flexible and highly collaborative working environment.
"The Innovation Centre was ultimately a byproduct of Westmead," Boswell explained. "Located right in the epicenter of the Children's, Kids and Research buildings, and directly in front of the Westmead Institute of Medical Research, it was delivered to accelerate research-to-patient benefit at unparalleled speeds.
"The ability to simultaneously have everyone in the same location — with researchers and scientists trialing ground-breaking targeted treatments for chronic diseases, viral infections and genetic disorders at a never-seen-before pace — meant that the throughput of technology and development and commercialization of new drugs and personalized therapies could increase exponentially. It's a win-win."
The design of the innovation center was inspired and informed by Yerrenin — an indigenous term for meeting place. It has been designed to encourage collaboration, facilitate incidental interactions and prioritize staff well-being.
"Design has a remarkable ability to impact collaboration," Boswell added. "By leveraging principles of placemaking and designing 'bump spaces' throughout Westmead, we have created a local asset that now has a health, research and education overlay, where walls are broken down, connections to transport and public space are prioritized, and community converges."
Today, the precinct, commonly referred to as the Westmead Health Precinct and Innovation District, exists as a multidimensional health, education and research hub that welcomes the best and brightest minds from across the globe and is transforming the patient and provider experience. The University of Sydney, University of New South Wales and Western Sydney University are all using the innovation district to supercharge their education capability for staff, students and industry, and further integrate research and clinical care to inspire the next generation of brilliant minds.
Several other emerging innovation precincts in Australia, including Randwick Health and Innovation Precinct in New South Wales, Arden and Parkville medical precincts in Victoria, and Boggo Road Innovation Precinct in Queensland, are representative of a significant paradigm shift taking place.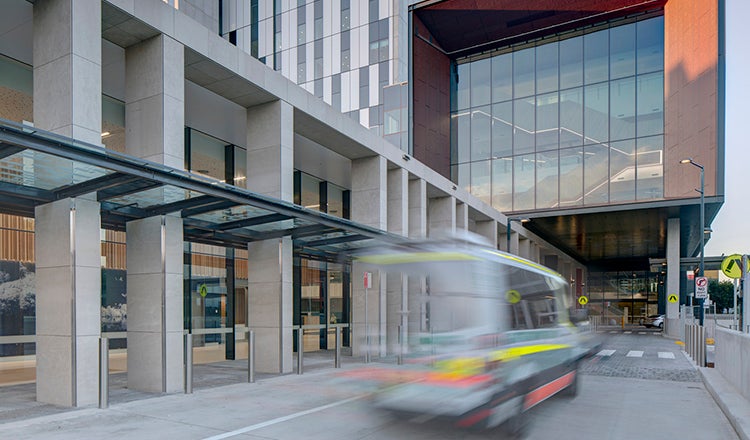 Global Innovation 
Spencer and Boswell are also looking beyond Australian shores to inspire their practice. The HDR- and Warren & Mahoney-designed $1.4 billion New Dunedin Hospital — Whakatuputupu — in New Zealand is one such blueprint. An International Benchmarking Study of Academic Health Precinct, conducted by HDR, has also identified Zurich Central University District in Switzerland, Toronto General Hospital's University Health Network in Canada, St. Olav's University Hospital in Norway, and the Helen Diller Medical Center at the University of California in San Francisco as best-in-class examples.
"The best translational innovation precincts strike a balance between inward, self-focused and outward, community-driven orientation," said Hank Adams, global director of health at HDR. "Location not only creates a sense of place, but it becomes the connective glue that binds people together and knits a health and knowledge precinct to a city's social and cultural fabric.
"By creating a new heartland for business and industry, and clustering start-ups and established businesses near anchor institutions, dynamic innovation ecosystems that revitalize economies and improve population health and well-being outcomes can be realized.
"Together, an innovation precinct is greater than the sum of its parts."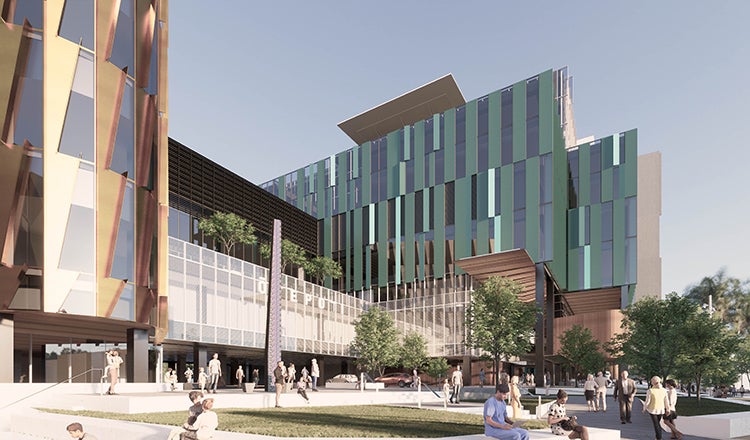 As seen in The Property Tribune.