In The Media
Healthy Choices: A Medical Center Leverages Lighting to Let Kids be Kids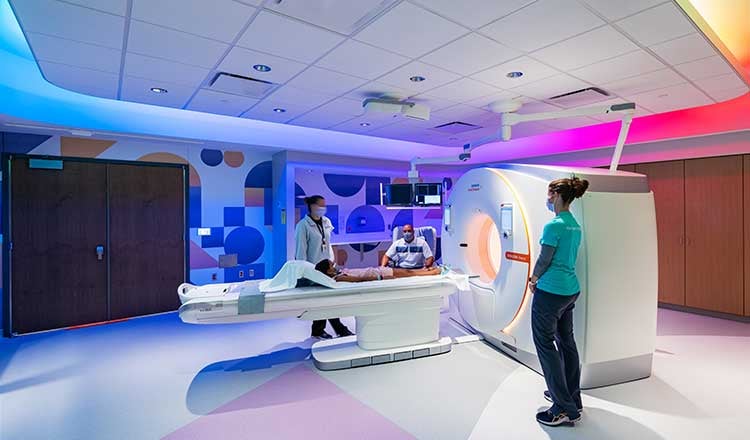 HDR provided a wide array of services for the expansion and renovation of Children's Hospital & Medical Center in Omaha, Nebraska. This included lighting design to seamlessly integrate with the existing building; creating a familiar, comforting and relaxing healthcare environment.
Since its founding in 1948 amid the polio epidemic, the facility has provided leading paediatric care across the region as Nebraska's only free-standing children's hospital. This has led to steady, significant growth in the number of patients served and the variety of services provided.
HDR's Lisa Lyons, lighting section manager, and Riley Johnson, lighting designer, are featured in the article, detailing HDR's elegant and considered approach to this major healthcare project.
Read the full article, "Healthy Choices: A Medical Center Leverages Lighting to Let Kids be Kids" published by Illuminating Engineering Society.