In The Media
Hear the Backstory of HDR's Innovative Work With Historic Human Remains Detection Dogs
Archaeologist Zack Overfield Shares the Development of Innovative Cultural Resources Technique With ArchaeoTech Podcast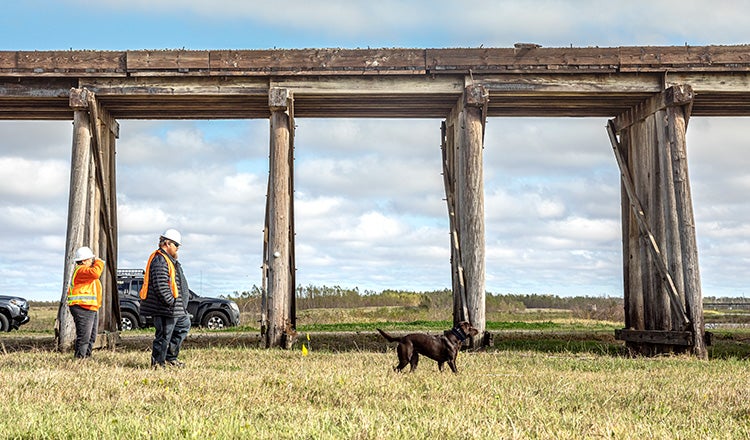 On a cold day in January 2021, representatives from Canadian National Railway, HDR and the state of Louisiana gathered around the site of a rail bridge set to be replaced. They came to see four historic human remains detection dogs at work, determining whether a Civil War era cemetery lay nearby.
The HDR team, including South Central Cultural Resources Leader Zack Overfield and Project Manager Amber Robinson, has shared the findings at industry conferences and in industry publications.
Now, Overfield has shared the backstory with ArchaeoTech podcast. He spoke with host Chris Webster about how he developed the idea to use the dogs, getting the technique approved by the federal and state authorities and potential future implications for HHRD dogs.
Find the episode on the ArchaeoTech website.