In The Media
Library Branch Renovation Cuts Energy Use to 55% of Benchmark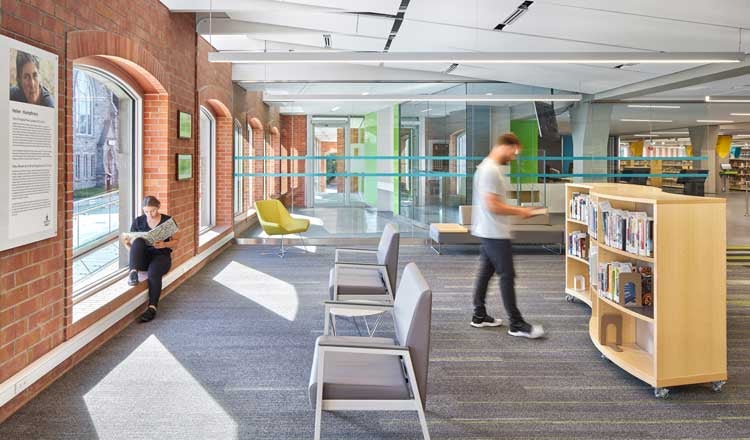 Thoughtful design maximizes daylight, improves indoor air quality, and reduces water usage at the Kingston Frontenac Public Library. After renovation, the interior layout is more flexible, adaptable, and outfitted with locally available finishes that have a low-carbon footprint. Low book stacks and interior glazed partitions allow all public spaces to flood with natural and borrowed light. 
"The transformation has provided a building that is more visible and open that can positively change lives by transforming information into inspiration," said Susan Croswell, HDR Kingston, Ontario, office principal.
Read more in the article "Library Branch Renovation Cuts Energy Use to 55% of Benchmark" on Building Design & Construction.