Podcast
Listen, Mental Health Matters: Stacey Johnson, Riverside Mental Health and Recovery Center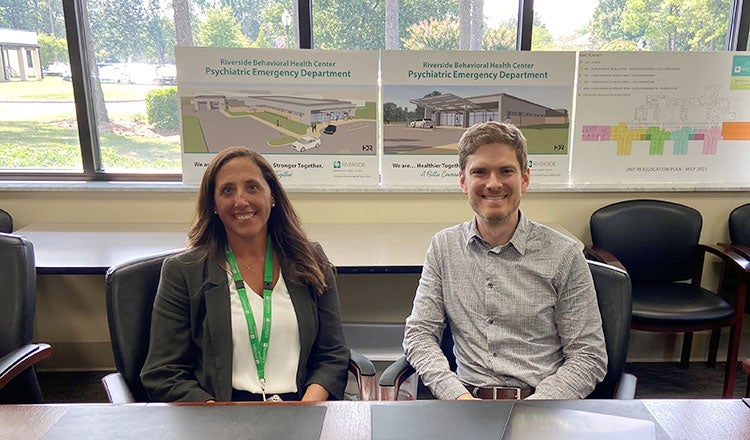 The importance of mental health services has never been more evident, and many healthcare organizations are striving to improve access to care and the environments in which that care is provided. In this inaugural episode, Brian sits down with Stacey Johnson, president of Riverside Mental Health & Recovery Center in Hampton, Virginia, for a discussion about her approach to leading the growth of the organization's services, designing new environments for care delivery and the personal motivation that drives her to help people who are in need.  
Subscribe
---
Featured on this Episode
Brian Giebink is the behavioral and mental health practice lead. He has served as the mental health expert on numerous projects around the world and is passionate about creating transformational mental health facilities that foster recovery, independence and a sense of community. He believes that listening is the first step toward shaping a better future for mental health care. More about Brian
---
Stacey Johnson is the president of Riverside Mental Health and Recovery Center, a mental health hospital providing both inpatient and outpatient services to the community in Hampton, Virginia. Coming from a clinical and social work background, Stacey was drawn to mental healthcare by an innate desire to help others and increase access to mental and behavioral healthcare services.
---
Credits: Produced by Danny Sullivan and John Tourek. Special thanks to Ashley Tucker, Troy Parks and Isabelle Hole.