Podcast
Listen, Mental Health Matters: Tom Kozaczynski, Compass Health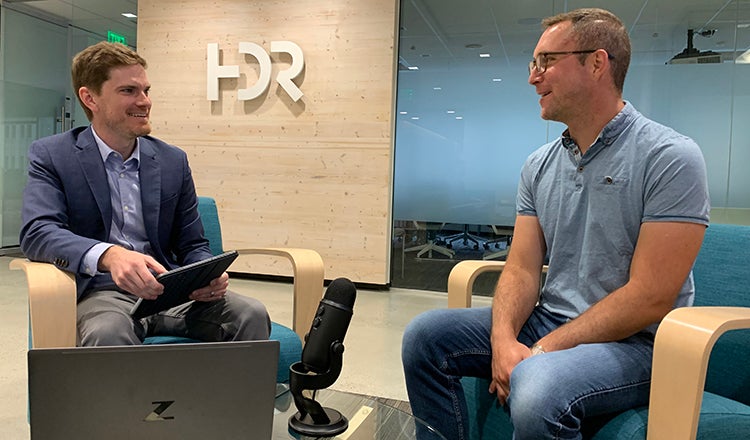 In the second episode of "Listen, Mental Health Matters," Brian Giebink, HDR's behavioral and mental health practice lead, has an in-depth discussion with Tom Kozaczynski, chief advancement officer at Compass Health. Their dialogue covers the evolving post-pandemic landscape of mental health care and the challenges faced by Compass Health's diverse clientele — the vast majority of whom are experiencing poverty and navigating care through Medicaid. Tom highlights the critical workforce shortage that the behavioral health field is facing and Compass Health's strategic use of telehealth to enhance patient care and increase accessibility. The conversation also delves into the organization's commitment to evidence-based care and its advocacy for a more sustainable funding model. Tom also shares exciting plans for a new facility that will reshape the delivery of mental healthcare for the communities that Compass Health serves. 
Subscribe
---
Featured on this Episode
Brian Giebink is the behavioral and mental health practice lead. He has served as the mental health expert on numerous projects around the world and is passionate about creating transformational mental health facilities that foster recovery, independence and a sense of community. He believes that listening is the first step toward shaping a better future for mental health care. More about Brian
---
Tom Kozaczynski joined Compass Health in 2013. As chief advancement officer, Tom leads all fundraising and marketing activities, and oversees the strategic direction of the Development and Communications Department. Tom has called Northwest Washington home for 18 years and has 15 years of experience in fundraising. He enjoys connecting passionate philanthropists and community members to the mission of Compass Health.
---
Credits: Produced by Danny Sullivan and John Tourek. Special thanks to Ashley Tucker and Isabelle Hole.