Article
Measuring Solid Waste Success with Holistic Metrics
The ton has evolved. Communities believe there's more we can do with solid waste. Now, it's time for our solid waste management metrics to transform. For decades, state governments have set regulations establishing a recycling rate for local waste management programs. Now, recycling rates are on the decline, and communities are getting involved.
There's a story behind the numbers, and it has to do with plastic. Plastic is prolific. Companies used to package their goods in glass and metal. As plastic became more economical, it became the preferred packaging option – and the dominant waste stream material. The volume of today's solid waste ton looks a lot different than it did in 2000, and it's making it tough for solid waste systems to reach recycling goals.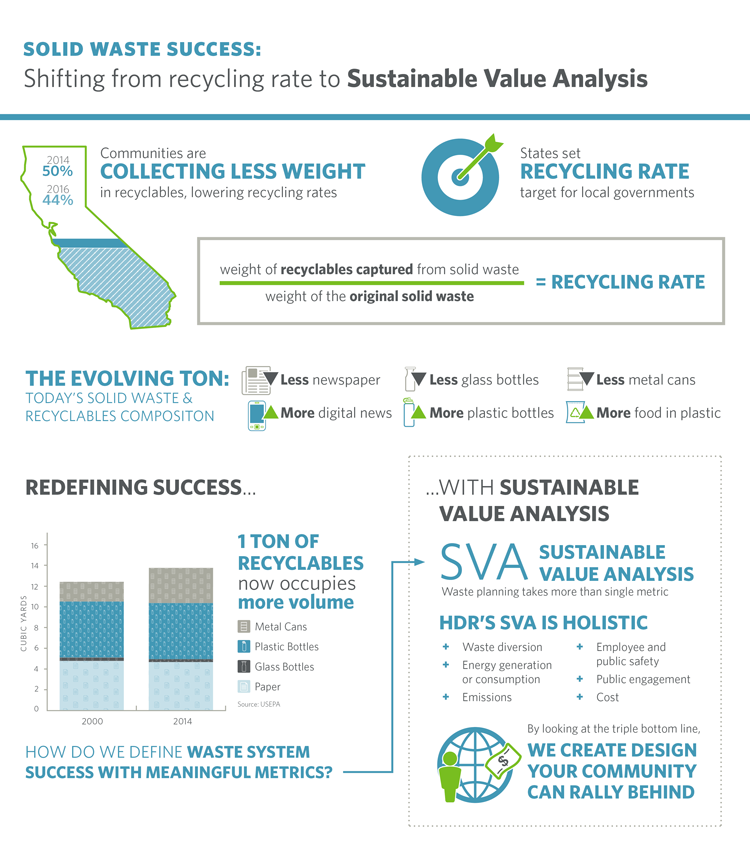 Looking beyond the basic recycling rate to a more holistic set of metrics is a next step that brings together budget demands with community expectations. We use a Sustainable Value Analysis process to integrate sustainable investment strategies linked to the triple bottom line: economic, environmental, and social costs and benefits. It's the impact of all of these measures collectively that builds a long-term, resilient plan with meaningful metrics to measure success.