Podcast
Speaking of Design Ep. 2: How a Storm Sewer Project Became an Urban Oasis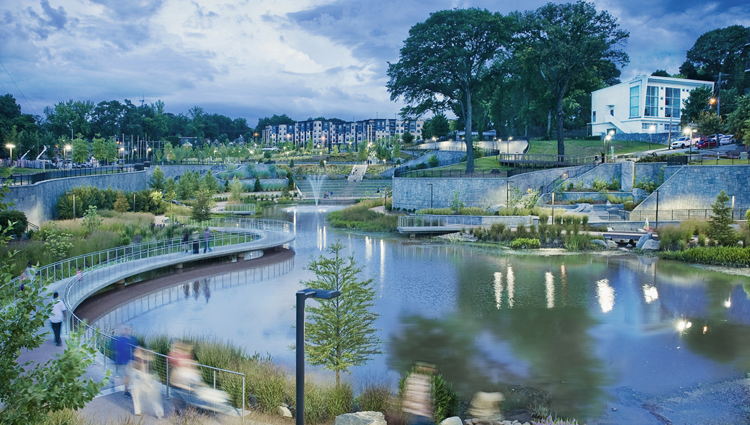 Just north of the birthplace of Martin Luther King, Jr., Atlanta's Old Fourth Ward neighborhood had fallen into a state of disrepair. Described by the Atlanta Journal-Constitution as "a barren expanse of cracked concrete, weeds and towering trees surviving against a background of neglect," the area was filled with abandoned buildings and prone to sewer overflows. But rather than going forward with a typical storm sewer expansion, residents of the area saw an opportunity to solve the overflow problem with a solution that transformed the entire neighborhood.
Subscribe
---
Featured on this Episode
Robby Bryant's enthusiasm for designing outdoor spaces started as a kid, when he developed an admiration for his cousin's successful career as an architect. Robby found his calling in landscape architecture, and today he's a professional landscape architect and certified planner at HDR in his native Atlanta. A competitive cyclist and frequent bicycle commuter, Robby has taken an interest in designing projects that successfully integrate pedestrian and bicycle connections within public spaces.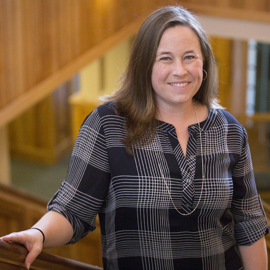 Jennifer Ninete's personal passion and providence teamed to lead her to join HDR's Office of Sustainability, where she divides her time between communications and project work. Her experience includes developing sustainability plans, reports and brochures. In addition, she is HDR's primary knowledge manager for the Envision® sustainable infrastructure rating system, including presenting ENV SP trainings, facilitating Envision feasibility studies and working on Envision projects, such as Historic Fourth Ward Park in Atlanta, Georgia, and Kansas City Streetcar in Kansas City, Missouri. In her free time, Jennifer has a passion for photography, yoga and family adventures with her husband and two kids.
Kevin Burke is a principal landscape architect with Atlanta BeltLine, Inc. He organizes the annual Organic Land Care Symposium held in March and is collaborating with professionals from Emory, Georgia State, and the CDC on multi-year health outcome studies of the Atlanta BeltLine's development of multi-use trails. 
Maria Artemis is an Atlanta-based artist who maintains both an active studio and public art practice. She has received many awards, grants and commissions.
Markham Smith is a founding principal at Smith Dalia Architects whose work reflects a career focus on responsible and sustainable architecture, through the design of contextual and walkable mixed-use urban communities. With particular interest in Atlanta's intown neighborhoods and the Atlanta BeltLine, Markham's participation on multiple community boards demonstrates his deep commitment to environmental issues and to the future of Atlanta. 
Chad Narburgh is an architectural project manager with a strong interest in design. He enjoys walks with his dog, photography and exploring diverse interests outside of work.
Produced by Danny Sullivan and John Tourek.
---