NEWS
HDR Foundation Passes Record $1.44 Million in Grants in 2022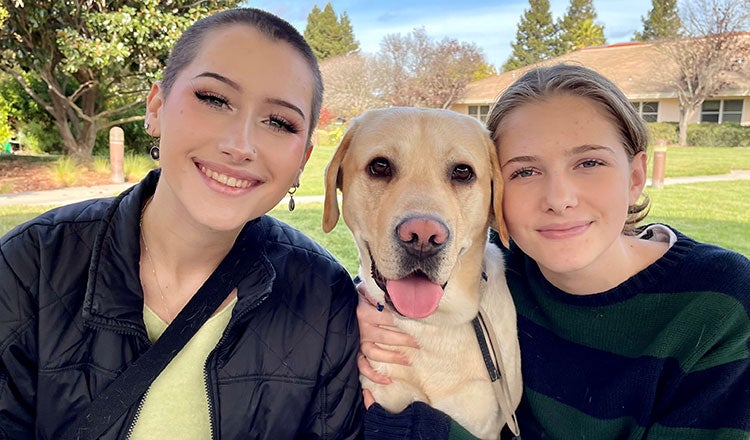 The HDR Foundation announced $791,050 in grants to 15 nonprofits, bringing the foundation to a record total of more than $1.44 million in grants awarded this year.
"It has been our goal to reflect the record-setting generosity of our employee donors by expanding our impact with more grants this year," said Rex Fisher, chair of the HDR Foundation Board of Directors. "These grants demonstrate our employees' passion for making a meaningful impact where they live."
Several grants in this cycle focus on mental and behavioral health, including a retreat center for active-duty military and first responders, a service dog program for veterans and children with disabilities, and therapeutic outdoor spaces for behaviorally challenged and disadvantaged youth.
"To improve a society it takes more than better infrastructure," said Bryant Johnson, an HDR roadway engineer who sponsored a grant for an outdoor garden and greenhouse space at a Youth Dynamics therapeutic group home for teenagers in Boulder, Montana. "Although infrastructure is what we do at HDR, the fact that we are able to sponsor a grant like this shows me that at our core, a better world is what we are driven by."
Additional grants focus on promoting careers in science, technology, engineering and math, including a new makers' space for students from underrepresented backgrounds.
"As a proud alumnus of Stevens Institute of Technology and an enthusiast for connecting students from diverse backgrounds to opportunities in the engineering field, I am ecstatic that our HDR Foundation will be awarding a grant of this size to my alma mater for this important program," said Katie Duty, an HDR area operations manager who sponsored a grant for a new "Startup Garage" at the school. "I can't wait to see what the students produce through this incubator space and the support they receive through our grant."
Other grants build off of employee volunteerism, including support for the Billion Oyster Project to restore the once rich, diverse and abundant oyster reefs of New York-New Jersey Harbor Estuary.
"I grew up with a fascination for marine science that has followed me throughout my education and career as an environmental project manager," said Chris Coccaro, an environmental project manager who sponsored the grant. "Our volunteer events have always helped to remind me of the amazing culture that HDR has fostered and the great impact it can have on our clients and communities."
Read more about the latest grants. 
About the HDR Foundation
The HDR Foundation provides grants to qualified organizations that align with HDR's areas of expertise: education, healthy communities and environmental stewardship. As an employee-funded and employee-driven foundation, preference is given to organizations located in communities in which HDR employees live and work, and those with strong employee involvement. Since its inception, the HDR Foundation has provided more than $6 million in grants to over 250 organizations. You can learn more at hdrinc.com/foundation.
About HDR
For over a century, HDR has partnered with clients to shape communities and push the boundaries of what's possible. Our expertise spans more than 11,000 employees in more than 200 locations around the world — and counting. Our engineering, architecture, environmental and construction services bring an impressive breadth of knowledge to every project. Our optimistic approach to finding innovative solutions defined our past and drives our future.