NEWS
Kingston Frontenac Public Library Central Branch Achieves LEED Gold Certification
Following its recent renovation, the Kingston Frontenac Public Library Central Branch has achieved LEED ID+C v4 Gold Certification, a globally recognized symbol of excellence in green building. In partnership with global design firm HDR, the City of Kingston delivered a complete interior renovation and new mechanical, electrical and life safety systems to modernize the library and prioritize sustainability and social equity.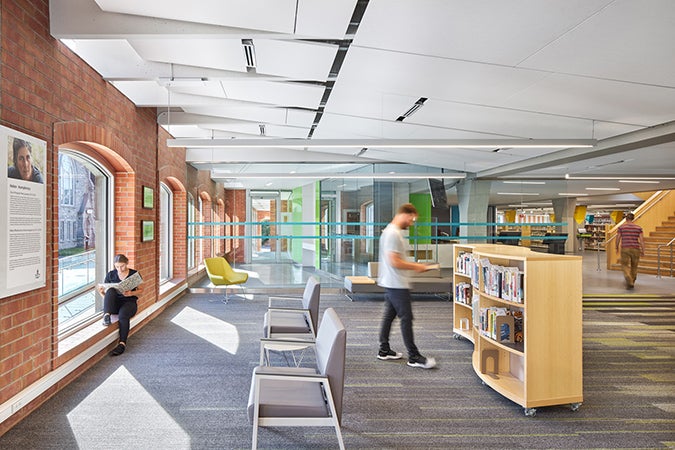 As the first LEED-certified public library in the City of Kingston, it serves the community by reducing water usage, increasing energy efficiency, and measurably improving indoor air quality. The library's energy use intensity is 55% lower than the national benchmark for a library building, and it scored 24/25 points for optimized energy performance. Preserving its stone and brick exterior, the design team maximized daylight, provided a flexible and adaptable layout, and selected locally available finishes with low-carbon emissions. 
"We're very proud to further the city's climate action goals with this renovation," said Laura Carter, chief librarian and CEO, Kingston Frontenac Public Library. "KFPL is thrilled to have a bright, accessible and sustainable space at the heart of our library system."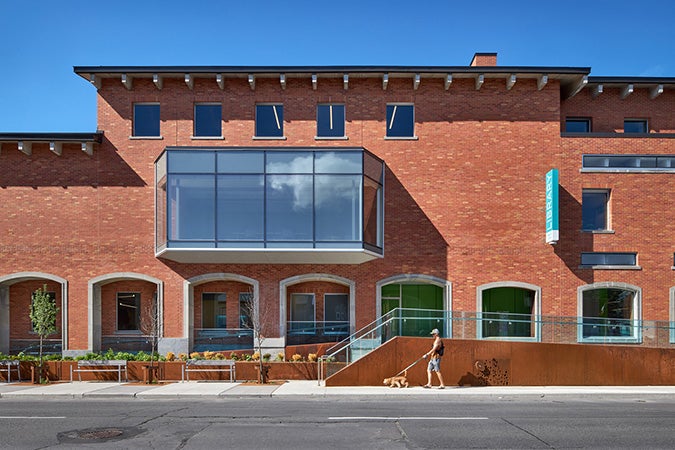 Low book stacks and interior glazed partitions allow all public spaces on Levels 1 and 2 to be filled with natural or borrowed light. Upgrading building systems with new technology, consolidating core services to allow for extended hours for community use, and improving sightlines to minimize security concerns are design improvements that increase access to information for all Kingston residents.
Situated within the Historic Sydenham Conservation District, the library is considered culturally significant. "Being open to the city, engaging and interactive from the street and within was essential for the library to regain its position as a vital part of the civic experience," said Susan Croswell, HDR Kingston office principal. "The healthy building impacts with additional light in all public spaces are huge improvements. I think in the end, we were very successful in providing a positive impact to the streetscape as well as to library users. The transformation has provided a building that is more visible and open that can positively change lives by transforming information into inspiration."