NEWS
New HDR United Kingdom Fund Expands Philanthropic Impact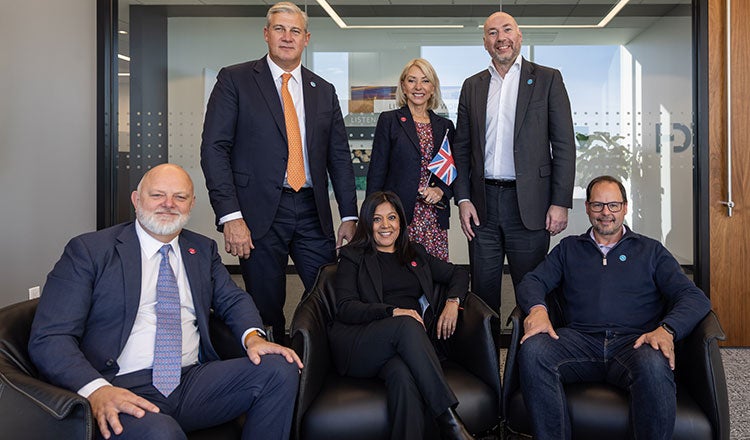 The launch of the HDR United Kingdom Fund expands the footprint of HDR's global philanthropic efforts.
The employee-led philanthropic fund offers HDR's more than 450 U.K. employees the opportunity to impact their communities through grant sponsorship, fundraising and community grant-making decisions.
"The HDR United Kingdom Fund offers a new dimension to the impact we make through our work every day," said Paul Flatt, building engineering services president. "We are honored to mirror the philanthropic spirit of the HDR Foundation through this fund that will benefit our local communities throughout the U.K."
The announcement comes as the firm recognizes the 10-year anniversary of the HDR Foundation, which was founded in the U.S. in 2012. The global philanthropic efforts have grown with the establishment of the HDR Canada Fund in 2020 and the HDR Australia Fund in late 2021.
"We are thrilled to welcome our U.K. colleagues to our philanthropic family," said Nancy Hales, executive director of the HDR Foundation. "We look forward to supporting their efforts to address causes they care about most."
Employees across HDR's five U.K. offices can now donate to a fund specifically designated for grants in United Kingdom. A volunteer advisory committee comprised of U.K. employees will review requests from local charities and make grant recommendations.
"I am immensely proud that we have been able to bring the foundation to the U.K. and the valuable impact it will make in support of local communities and charities," said Richard Whitaker, building engineering services managing director for Europe, the Middle East and Africa. "This supports the desire of our employees to help contribute to such good causes. The HDR United Kingdom Fund gives us a new way to share the comraderie that comes from giving back together."
About the HDR Foundation
The HDR Foundation provides grants to qualified organizations that align with HDR's areas of expertise: education, healthy communities and environmental stewardship. As an employee-funded and employee-driven foundation, preference is given to organizations located in communities in which HDR employees live and work, and those with strong employee involvement. Since its inception, the HDR Foundation has provided more than $5 million in grants to over 250 organizations. 
About HDR
For over a century, HDR has partnered with clients to shape communities and push the boundaries of what's possible. Our expertise spans more than 11,000 employees in more than 200 locations around the world — and counting. Our engineering, architecture, environmental and construction services bring an impressive breadth of knowledge to every project. Our optimistic approach to finding innovative solutions defined our past and drives our future.