NEWS
HDR Foundation Announces Grants Led by HDR Employee Network Groups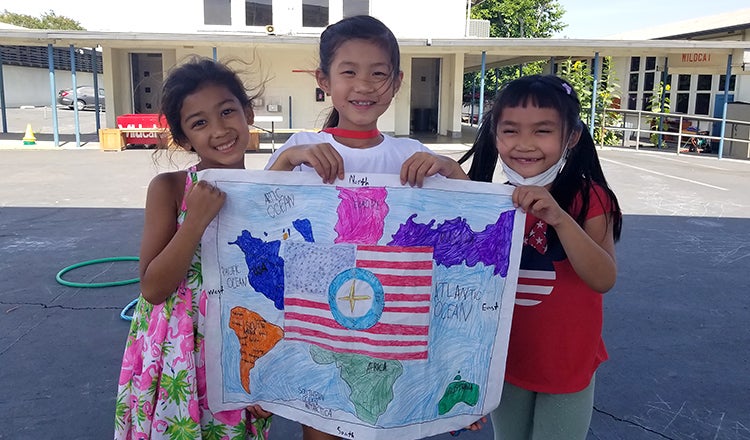 The HDR Foundation announced seven grants sponsored by HDR's employee network groups that focus on employees' commitment to inclusion, diversity and equity.
Officially called ENG 4C grants, the $70,000 total contribution to seven nonprofits mirrors the employee network groups' "4C" multidimensional perspective focused on career, commerce, community and culture.
"Being able to pilot new grant programs can be largely attributed toward the generosity of our employees who donate to the HDR Foundation," said Nancy Hales, HDR Foundation executive director. "These unique grants are a reflection of who we are."
Kelley Dorsett, chair of HDR's Black employee network group, sponsored a grant to Diversity in Aquatics, which is partnering on an initiative with HBCUs (historically Black colleges and universities) to promote water survival skills and aquatics opportunities for underrepresented groups.
"Huge percentages of Black and brown children do not know how to swim, mainly due to fear around the water and generational barriers to pool access," Dorsett said. "Through this grant, we can help address these fears and teach a survival skill that can last a lifetime."
Additional grants include investment in science, technology, engineering and math programs, expanding recreational opportunities that will improve overall wellness, and supporting families facing food insecurity or health challenges of a loved one.
"Members of our employee network groups offer unique insights and diverse perspectives to address many of our societal challenges," said Abe Carrillo, HDR inclusion, diversity and equity director. "At the heart of these grants, is our employees' desire to open doors for people in historically underserved communities and strengthen families of all backgrounds."
Read more about the latest grants.
About the HDR Foundation
The HDR Foundation provides grants to qualified organizations that align with HDR's areas of expertise: education, healthy communities and environmental stewardship. As an employee-funded and employee-driven foundation, preference is given to organizations located in communities in which HDR employees live and work, and those with strong employee involvement. Since its inception, the HDR Foundation has provided more than $6 million in grants to over 250 organizations. 
About HDR 
For over a century, HDR has partnered with clients to shape communities and push the boundaries of what's possible. Our expertise spans more than 11,000 employees in more than 200 locations around the world — and counting. Our engineering, architecture, environmental and construction services bring an impressive breadth of knowledge to every project. Our optimistic approach to finding innovative solutions defined our past and drives our future.