NEWS
Jason Aboujeib Joins HDR as Health Principal in Dallas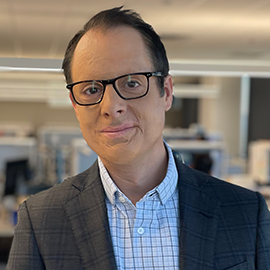 Jason Aboujeib, AIA, ACHA, NCARB, LEED AP, has joined HDR as health principal in our Dallas architecture studio. In this position, Aboujeib expands HDR's health practice leadership in the area and will work closely with project teams to help healthcare systems achieve their visions.
"HDR has a firm commitment to improving the health of communities and I'm excited to join this team of professionals who share my enthusiasm for healthcare," Aboujeib said. "After completing my first healthcare project, I never considered another area of practice; we are creating facilities that support and heal the community."
With over 20 years of experience in client leadership, business operations and project management, Aboujeib brings a strong leadership style rooted in a healthy team culture, elevating the unique skills of each team member and frequent collaboration.
"Jason's arrival in our Dallas architecture practice is a remarkable asset for HDR," said HDR U.S. Central Region Health Director Jim Thomson, AIA, NCARB, EDAC, LEED AP. "Jason is respected for his exceptional leadership skills, his robust client relationships, and his capacity to inspire project teams to achieve excellence for HDR and our clients. We are ecstatic Jason has joined our team."
Aboujeib frequently attends events hosted by local hospital systems, Association of Medical Facility Professionals North Texas, American College Health Association North Texas, and ACHA. He recently presented at the Crow Museum for the Business Council for the Arts Leadership Arts Institute Class of 2023.