NEWS
Strategic Promotions Position HDR Federal Architecture Program for Success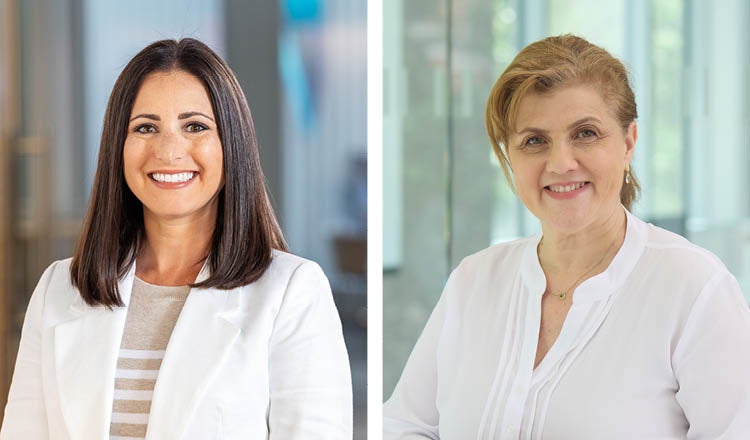 Jessica Anderson, P.E., LEED AP BD+C, and Gabriela Kleiman, CCM, CCP, LEED AP BD+C, have been promoted to associate principal and federal project principal, respectively, for their continued dedication to growing HDR's global federal architecture practice and consistency in delivering design excellence to their clients.
With more than 16 years of industry experience, Anderson has a proven ability to manage complex federal projects. Her promotion to associate principal, an inflection point in her career, positions her to develop HDR's new federal practice in the southeast from the ground up by building and expanding client relationships, participating in industry conferences and events, and bolstering cross-business group opportunities.
"I am excited to expand HDR's presence and help support our military communities through inspired design in Tampa and beyond," Anderson said.
As federal project principal, Kleiman will build on 25 years of science and technology architectural expertise focused on creating highly technical environments for some of the most advanced scientific instruments in the world. Her continued leadership with the U.S. Department of Agriculture and the U.S. Department of Energy support the agencies' missions to protect the health and value of American agriculture and ensure America's security and prosperity by addressing its energy and environmental challenges through transformative science and technology solutions.
"I am excited to expand HDR's new opportunities, maintain existing client relations, and share my passion for helping clients realize facilities that foster scientific discovery," Kleiman said.
"Both Jessica and Gabriela possess strong leadership skills and exceptional track records of performance within our company," said Susana Erpestad, HDR global director of federal architecture. "I am confident in their abilities and am excited to work alongside them to deliver impactful architectural design services to benefit communities served by our civilian and military federal agency clients."