NEWS
Three HDR Projects Earn Recognition in Architizer's A+ Awards
Three HDR projects are recognized in the 11th Annual Architizer A+ Awards, the world's largest architecture and space awards program celebrating extraordinary designs that stand the test of time.
The Pavilion at the Hospital of the University of Pennsylvania: Finalist and Popular Choice Winner, Architecture + Health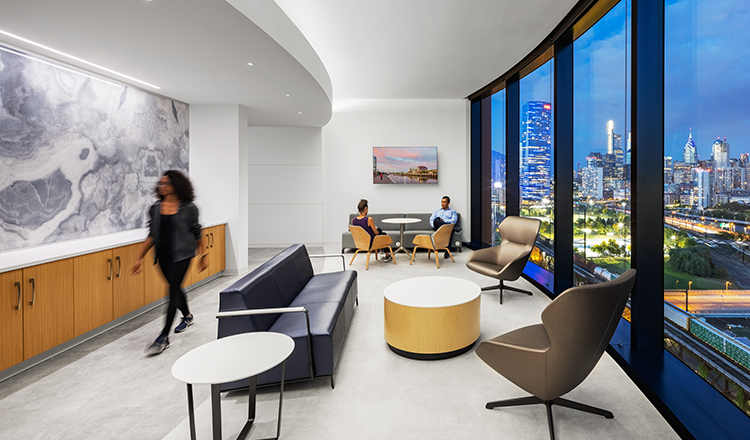 The Pavilion at the Hospital of the University of Pennsylvania, a new institutional and architectural icon for Penn Medicine's academic medical campus, was designed and constructed over six years by the integrated project delivery team PennFIRST. The Pavilion is a blueprint for the "hospital of the future," focused on patient experience and comfort and providing the most advanced medical care in the world. The new patient tower is the largest healthcare facility in the world to achieve USGBC LEED Gold v4 Healthcare. 
Orange County Sanitation District Headquarters: Finalist, Unbuilt Sustainable Non-Residential Project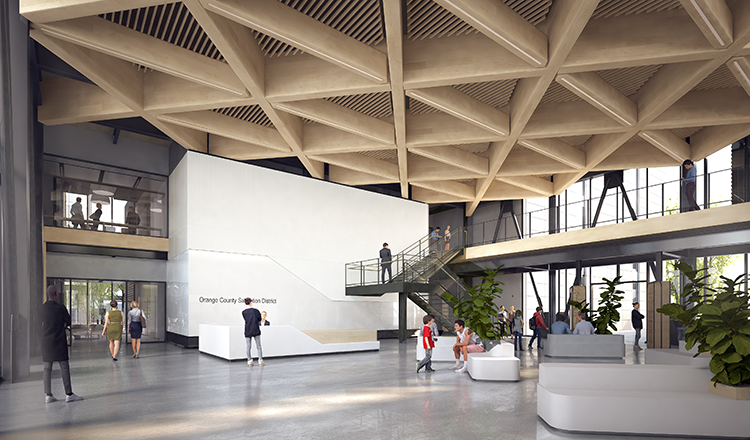 The net-zero capable design for the Orange County Sanitation District Headquarters features a mass timber and steel-braced framed structure to help achieve a 50%-plus reduction in embodied carbon and create an inviting interior work environment. Exterior materials — silicon-glazed curtain wall and terracotta rain screen — will perform well in the high-pollution/high-salt environment. Employee and visitor health is improved with office wings framing a courtyard to enhance employee wellness with daylight equity, views of nature, healthy materials, and building systems that improve indoor air quality. 
Turf Experience Center: Special Mention, Showroom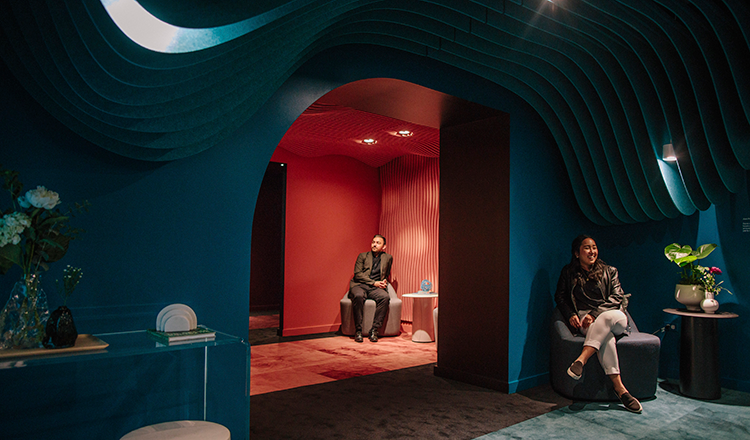 The Turf Experience Center in downtown Chicago is a workplace, showroom, and event space custom-designed with their product: artful acoustics for welcoming spaces. The versatility of Turf products is expressed through a series of themed, color-blocked spaces — each evoking a different feeling — with custom soundscapes, lighting, furniture, and smell design to enhance the visitor experience. The Experience Center is an ideal environment for Turf to train its national sales force, inspire clients to imagine what these materials can help a space become, and host unforgettable industry gatherings.