I-35W@94 Downtown to Crosstown Strategic Engagement
I-35W@94 Downtown to Crosstown Strategic Engagement
Memorable Public Engagement Strategies Build Strong Community Ties on Major Interstate Project
The 35W@94: Downtown to Crosstown project runs through some of the most diverse communities in Minneapolis. The Minnesota Department of Transportation undertook a major project along this corridor intended to improve accessibility — everything from creating new freeway exit ramps to constructing a state-of-the-art bus rapid transit station while enhancing bike and pedestrian accommodations. Understanding the historic community divide caused by the original 35W interstate, MnDOT also made a commitment to recognize the impacts of previous projects, improve mobility between affected neighborhoods and deeply involve the surrounding community during construction.
The department enlisted our strategic communications team to provide a deep, comprehensive and innovative engagement program intended to rebuild community relations between South Minneapolis and MnDOT. We developed and deployed a collaborative four-year engagement program in partnership with community leaders and invited residents and local businesses to participate in ways that felt comfortable and inclusive to them.
STEM and Other Innovative Outreach
As part of the outreach for this project, MnDOT launched a STEM education and outreach program for schoolchildren including students and early learners.
Teachers can schedule an in-class presentation on the project, explore MnDOT facilities or the project area on field trips, take students on a virtual tour or offer a workbook with learning opportunities about the project. Younger learners can play connect-the-dots or complete a road sign scavenger hunt. Older students learn about transportation through activities including a word search and a mad lib.
This aspect of the project builds connections by partnering with local schools in the project corridor. It also provides real-world STEM experience for students, encouraging them to explore future careers in STEM, helps students (and by extension their parents) understand how infrastructure decisions can impact a community's growth and culture and shows students examples of how what they learn in school is applied in the communities where they live.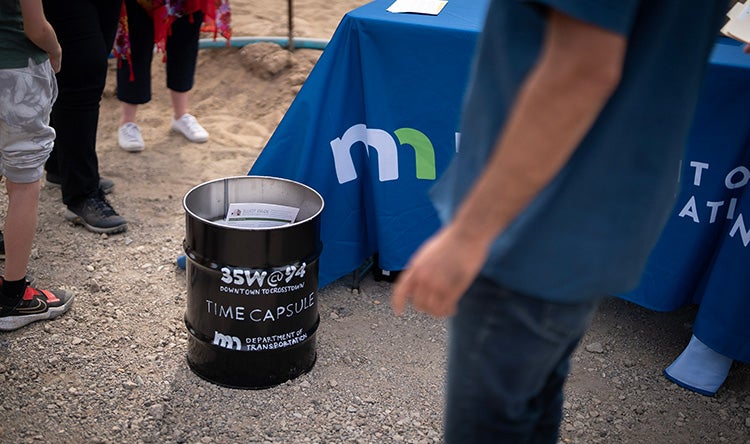 Community Partnerships
Our team knows that the most trusted voices come from a community itself. We partnered with local subconsultants with deep roots in the community, who brought the kind of institutional knowledge that puts residents at ease. Having a diverse set of voices on the project ensures that more community members see themselves reflected in the project team.
Unique and Memorable Events
Our team helped MnDOT implement a 13-point plan for outreach that went far beyond traditional public meetings.
Among the outreach methods:
"Sips and Scoops," an in-person or virtual event series that took a variety of forms to reach different audiences. People could learn about the project during trivia night at a brewery, on a Somali radio question-and-answer segment or at an ice cream social geared toward the Latino community.

In-person bike, walking and bus tours to visit project sites.

Bridge celebrations including a 300-person sit down dinner on the 38th Street Bridge and Smooth Jazz and Smores to explore the local art installation on the 40th Street Pedestrian Bridge.
Outreach featured an online component which was increased during 2020, including birds-eye-view cameras, digital surveys, virtual 5K, self-guided tour, videos and a project blog.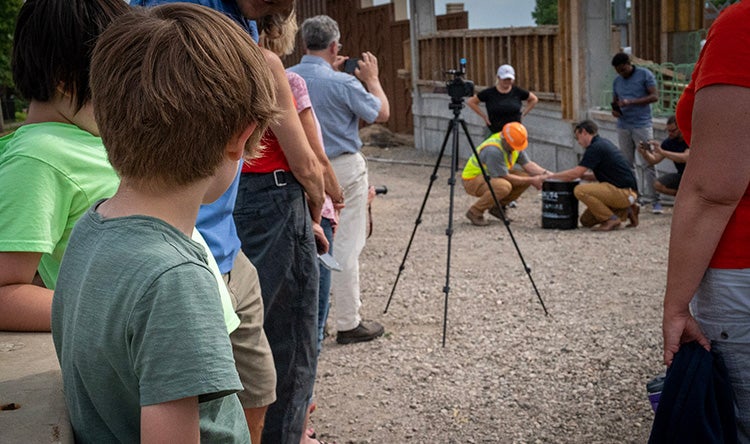 Responses from those who took part reinforced the value of these events in connecting residents and sharing the project's story.
"I loved everything about it — particularly hearing directly from an engineer on the project," one public bike tour participant said.
Another Minneapolis residents praised the events in a survey response: "We would like to see more celebrations for neighborhoods as impacts from construction start to diminish — similar to the reopening of the 40th Street Pedestrian bridge."