Long Island Rail Road Enhanced Station Initiative
Long Island Rail Road Enhanced Station Initiative
A Better Experience on North America's Busiest Commuter Railroad
The busiest commuter railroad in North America, the Long Island Rail Road invested in 2017 in making major enhancements at 17 stations to improve the experience for the riding public. The effort was part of a larger, more than $1 billion plan by the Metropolitan Transportation Authority to renovate subway and rail stations across the New York metro area, Long Island and upstate New York.
HDR helped create the architectural concept for the LIRR stations as a subconsultant on the project. We provided concept design, strategic advice and design vision for elevating the passenger experience and improving system maintainability and operations.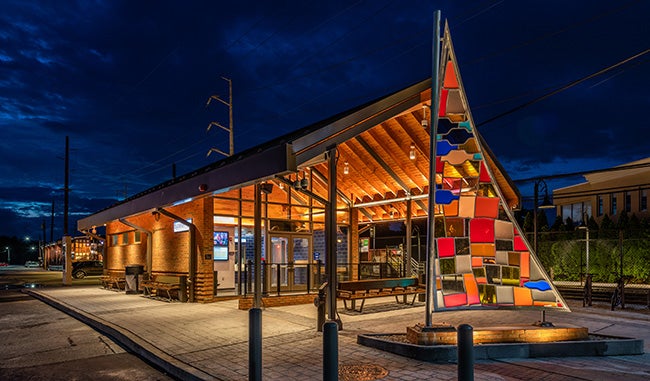 Integrating Technology into Historic Preservation
Many of the stations have been in use for decades, and our team sought to balance the historic qualities that make these stations unique with the modern technology integration and passenger amenities that customers expect. In addition to modernizing and repairing the existing stations, we were charged with removing obsolete infrastructure that had been added over time, while minimizing the impact to the public and operations.
Updates included the addition of public Wi-Fi, public art, digital and static signage, customer information screens and totems. New restrooms, improvements to accessibility, a new finishes palette, new industrial design componentry and mobile device charging stations round out the upgrades.
Major work concluded on the stations in June, with all remaining work projected to be completed by the end of 2019.