University of Chicago New Engineering and Science Building
University of Chicago New Engineering and Science Building
The University of Chicago's new engineering and science building will serve as UChicago's main center for engineering research and teaching on the Hyde Park campus. The collaborative partnership of HDR, led by Global Design Director Brian Kowalchuk, and AGWms studio, founded by award-winning architect Allison Grace Williams, has been selected to design the project.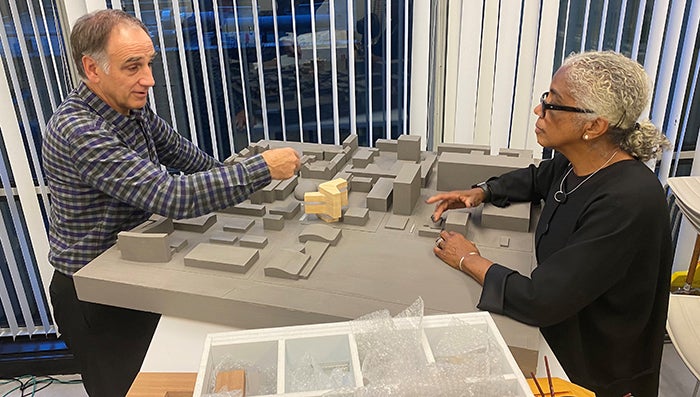 The new building will principally house the Pritzker School of Molecular Engineering and a brand-new collaborative space for growing the Chicago Quantum Exchange in close partnership with quantum researchers at the University of Illinois at Urbana-Champaign. Housing CQE in the new building will help support city, region, statewide, and potentially global partnerships, truly establishing Chicago and Illinois as a hub for cutting-edge quantum research and its commercialization.
The building will be equipped with laboratory and other research space needed for transformative engineering and science research and breakthroughs and will extend UChicago's capabilities to serve as a training ground for next-generation engineering and science. 
The building is currently in the early programming stage, to be followed by design phases. Construction is expected to begin at the site in 2024 and be completed in 2028.