In The Media
Accelerated Design on the Fern Hollow Bridge Through Collaboration and Expertise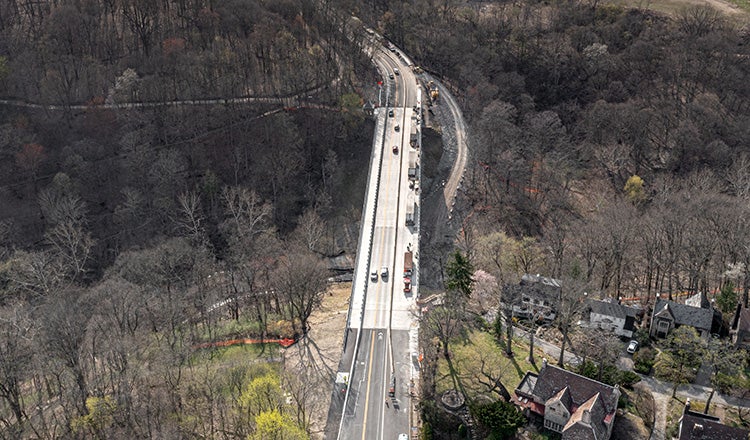 What does it take to design, construct and open a new bridge in less than 11 months? Teamwork, collaboration and exceptional technical expertise.
On Jan. 28, 2022, the Fern Hollow bridge in Pittsburgh, Pennsylvania, unexpectedly collapsed. Within days, HDR's bridge experts were invited to design the replacement as part of an accelerated process. The new four-lane, 460-foot bridge opened to traffic 327 days after the collapse.
Senior project manager Jason Fuller wrote about the project and the extraordinary effort involved for Civil Engineering, a publication of the American Society of Civil Engineers. Fuller, who led HDR's work on the bridge, discussed how the fast-paced project came together and the decisions that expedited the replacement.
"Infrastructure design projects are usually a linear process," Fuller wrote. "In this case, given the urgency, the design team worked with PennDOT to determine what could be done in parallel. HDR began designing the structure both from the top down (as is typical for bridges) and from the bottom up, using experience with local geology and geotechnical data recently developed for a nearby bridge replacement project."
Read the whole article, "How Pittsburgh's Fern Hollow Bridge was replaced in less than a year."