Article
Collaborative Strategies to Strengthen S/DBE Engagement on Transportation Infrastructure Programs
Mentoring, On-the-Job Training and Specialized Outsourcing Promote Local Economic Growth and Small Business Success
By Laura Grams and Lara Paulino
Many communities have seen the positive impacts of programs to support participation of Small or Disadvantaged Business Enterprises in the development and delivery of public infrastructure. A proactive S/DBE program can lead to local economic growth, workforce development and more equitable solutions. Transportation infrastructure programs and projects, with their complex funding requirements, planning, engineering and construction needs, present an opportunity to strengthen your local S/DBE community and in turn, improve the overall community's economic health and implement more equitable solutions.
Across the United States, public agencies are increasing S/DBE participation goals in all stages of infrastructure planning and delivery. Demand for S/DBE involvement can quickly exceed availability of qualified/certified firms in a community. To achieve more diverse participation and equitable outcomes, teams should reflect the makeup of the communities they are serving. It's important to help existing businesses develop their capabilities and encourage others to become certified as S/DBE firms.
Meeting and Exceeding S/DBE Goals Is Good Business
HDR has developed strategies to help agencies and communities build proactive local S/DBE programs that encourage more participation and meet S/DBE procurement goals. Through formal local mentoring programs, on-the-job training and specialized S/DBE firm outsourcing, our teams have worked with S/DBE firms across the country — including in Houston and Los Angeles, two of the most culturally diverse cities in the U.S. — to open the door to new opportunities and achieve greater success.  
Our approach is based on our view that subconsultants are true partners in the process, who help make our work better and improve outcomes for communities and our clients. Not just a procurement requirement that must be met, we value our S/DBE partners for the expertise they bring to projects and their contributions to the team. We recommend several holistic solutions for the communities that are working to build robust S/DBE programs.  
DBE Programs Across the Country
The U.S. Department of Transportation requires that a minimum of 10% of highway and transit federal financial assistance funds be spent on DBEs. This program requirement dates from the 1980s and was established under the authority of the Civil Rights Act. DBEs are defined as firms that are owned by economically disadvantaged individuals; this includes but is not limited to women and minorities.
Since the federal program began, communities have increasingly implemented their own version of the program, using large local contracts to help small local businesses grow. In some regions, small and disadvantaged business programs have been merged into larger programs that provide broader benefits for affected businesses. Many organizations have set increasingly higher goals for S/DBE participation, with the intent of including more diverse voices at the table to create equitable solutions and promote economic development in underserved communities.
Formal Mentoring Leads to Prime Contracts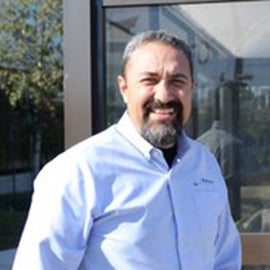 Houston is one community that has placed an emphasis on its S/DBEs — and the community has seen lasting, positive results. Our team had the opportunity to help with a formal mentoring program sponsored by Houston METRO, the Port of Houston and City of Houston. The goal of the program was to enable small businesses to be able to become the prime contractor on future projects. As a part of the program, HDR sponsored Midtown Engineers, a small engineering firm that we mentored on a major light rail extension. The program included on-the-job mentoring related to overall project management. When we partner with S/DBE firms, we encourage ownership of their portion of the work and provide them with the support needed to be successful, such as light rail track design how-tos and team office space. Since our mentor relationship began, Midtown Engineers has successfully bid as the prime on several other contracts.
"Midtown Engineers has been mentored by HDR staff to grow and become a trusted partner to both HDR and METRO," said Ramon Herrera, a principal at Midtown Engineers. "As a METRO Small Business, Midtown Engineers is now having success in METRO prime pursuits and continues to provide quality professional engineering services to METRO."
This partnership has benefitted the entire Houston community, with a homegrown, minority-owned firm now contending for major contracts in the area.
Helping S/DBE Firms Stabilize and Grow
In Los Angeles, we've seen similar success with a formal mentor-protégé program through Los Angeles County Metropolitan Transportation Authority's Diversity and Economic Opportunity Department. We designed a yearlong program for proteges that is tailored to address their core needs for growth. Each program is unique, customized to the needs of the small business. Typical topics include strategic planning, business development, technical skills and either accounting or quality processes. Experts from around HDR hold rigorous training sessions, including homework and quarterly check-ins. At the end of these activities, the protégé business is equipped with tools and tailored templates necessary to support growth and to bid on future contracts.
To develop this program, we partnered with T&T Public Relations, a certified DBE firm that often serves as our liaison to other S/DBE firms. Phyllis Tucker, a senior partner at T&T, said the firm's relationship with HDR has allowed it to stabilize and grow, as well as develop a specialization in engineering and transportation projects.
"The experiences that I've had with HDR have been exceptional. The approach to working with small businesses, the respect that HDR has for small businesses and teaming partners, and the interest in seeing these businesses grow, has been extraordinary," she said. "We credit HDR with having helped us stabilize as a small business."
Helping S/DBEs Expand Through Outsourcing
Once the S/DBE firm has the capability to expand, companies like HDR can play a significant role by helping them become certified in other service areas or expand to other geographic locations. In 2006, HDR's team in Los Angeles started a partnership with one of our non-local subconsultants, Rail Surveyors and Engineers from northern California, working together on a new five-year contract for Metrolink. While it was not a contract requirement, we extended a mentorship plan to RSE as part of our relationship-building efforts. Since then, we have included them on multiple contracts for clients in other parts of California. We also helped them with the certification processes for multiple agencies and made official introductions. Today, RSE has been successful in securing S/DBE set-aside prime contracts and, on multiple occasions, HDR has supported them as a key subconsultant.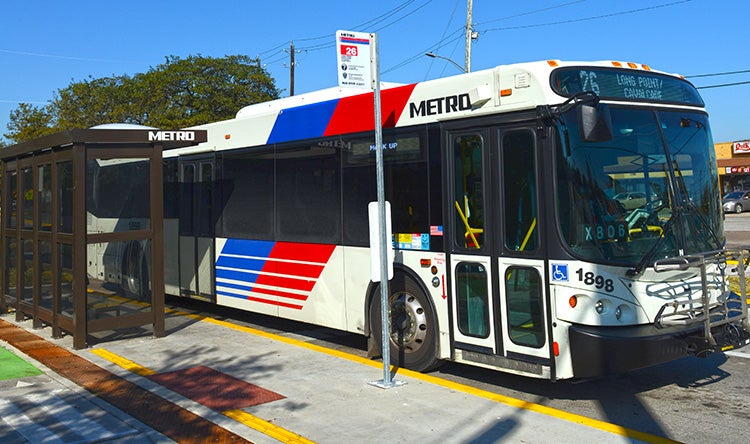 In Houston, METRO needed assistance with local grants and interagency coordination. Through our relationships, we were able to work with an S/DBE to identify and hire a former metropolitan planning organization employee who provided the skillset needed to assist METRO with interagency coordination. Adding this new skillset allowed the S/DBE to expand its capabilities and compete for future work requiring these specialized services not only in Texas, but elsewhere.
Partnerships Help to Remove Barriers
One way to remove barriers for small businesses becoming an S/DBE is to host workshops or other opportunities to learn about the process. That process is sometimes laborious — much more than filling out a form — but the benefits to a small business are important.  
The Woodlands Township, in the Houston, Texas, area, realized that small businesses weren't engaging in its S/DBE program as much as the Township officials would like. The Township asked HDR to prepare a small business workshop, focusing on the importance of being a certified S/DBE, the value S/DBEs bring to prime firms, how to become certified and how to do business with The Woodlands Township. The Woodlands staff explained how to do business with the Township and walked the small business firms through the requirements and documents required to become certified. In addition to the small business firms becoming more aware of opportunities in The Woodlands, it also reminded the Township staff to look for certified firms when reviewing proposals. 
Other Ways to Remove Obstacles to S/DBE Growth
In Oregon, we've implemented a different program with a similar goal — help S/DBE firms overcome obstacles to doing business. The program is called Coffee + Connect. We worked with DBE firm Emerio Design to develop the program, which is a quarterly small business forum that allows small businesses to meet clients, see presentations from subject matter experts, participate in an expert panel Q&A as well as provide networking opportunities. The presentation topics focus on common small business concerns, such as project management, contracting, and business development and marketing.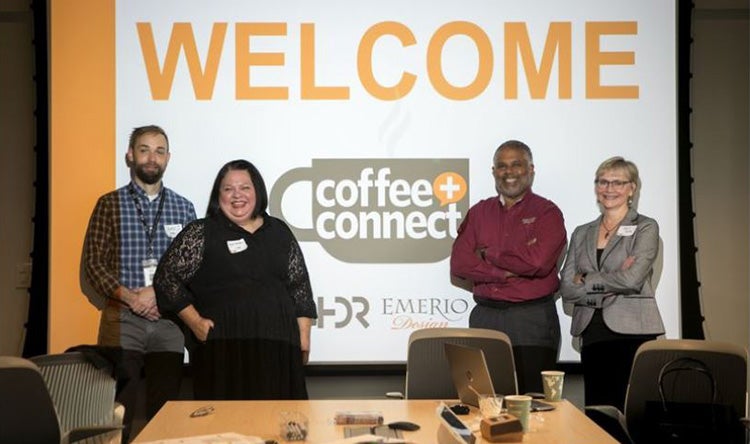 Since 2018, the program has garnered great feedback from clients and small business attendees, and in some instances, has directly resulted in new work for small businesses. Coffee + Connect, along with our overall outreach efforts, led to two recent awards for supporting small business inclusion and diversity within the Oregon community: the 2020 Daily Journal of Commerce Building Diversity Award and the 2019 Building Diversity Institute Champion Award.
Working Together to Provide Equitable Solutions
Engaging with S/DBE is good business for everyone — public agencies, prime consulting firms and S/DBE firms. Proactive S/DBE programs help deliver solutions that are a part of and represent the community, drive job training and community-focused sustainable economic growth, and augment the availability of a skilled workforce to support future needs and growth in often-ignored disenfranchised communities. And they ensure that communities have a workforce that understands their needs and accurately reflects the people who live there.
Diverse project teams provide equitable solutions and foster new partnerships where both large and small firms can support each other in the delivery of new innovative infrastructure programs. Working together to apply new strategies to develop your S/DBE community and bolster participation in the infrastructure development and implementation process can provide long-lasting dividends for all.
About the Authors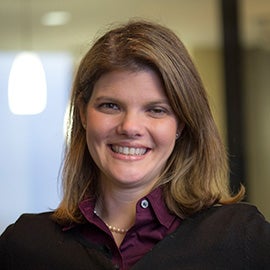 Laura Grams serves as HDR's transit planning manager in Texas. Based in Houston, Grams was also recently named HDR's transit lead for the U.S. South Central region. In that role, she coordinates regional transit priorities, serves as project director or project manager for key projects, and assists in the planning and design of infrastructure and services for bus, commuter rail, intercity rail, LRT, streetcar and other transit initiatives. Her project management experience has enabled Grams to better serve communities by providing meaningful engagement to small businesses.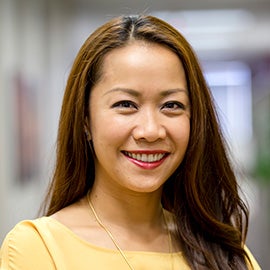 Lara Paulino is HDR's Transportation business development leader in Southern California. With more than 23 years of experience, she has played an important role in qualifying and securing business opportunities as well as growing the area's program. She collaborates with HDR's client managers and market  leaders to plan for business generation activities  as well as strengthen strategic partnerships within the industry including small businesses.