In The Media
HDR Bridge Experts Collaborate on Design Guide for Routine Steel Girder Bridges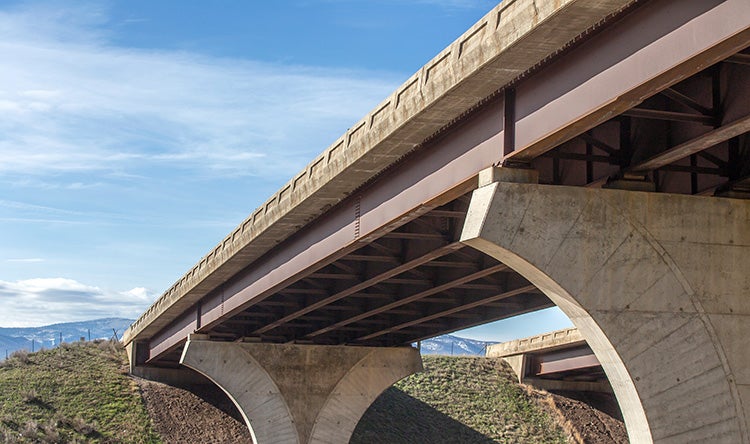 A large part of the bridge inventory in the U.S. consists of routine steel I-girder bridges — straight bridges with little or no skew, span lengths up to 200 feet and straightforward framing and girder configurations. As one of the most common bridge types, it's important for bridge designers to be comfortable with their requirements and able to design them using relatively simple and quick methods.
A new design guide, prepared by several of HDR's bridge experts (Domenic Coletti, Al Nelson and Tony Ream) and MA Grubb and Associates, is intended to aid in this effort by creating an interactive, evolving reference that provides suggestions and technical guidance for designing these "workhorse" bridges. It offers a quick reference for navigating the applicable provisions of the AASHTO LRFD Bridge Design Specifications, 9th Edition.
Principal Bridge Engineer Domenic Coletti previewed the guide, "Navigating Routine Steel Girder Bridge Design," in the February 2021 issue of Modern Steel Construction. He will also lead a presentation on it at the World Steel Bridge Symposium on April 13.
Initially presented as a PDF, the guide will eventually be migrated to a web-based platform, with extensive links to other applicable design aides and evolving as the industry and its methods evolve. "This is the most exciting aspect of this effort: communicating the Determination of Applicability and Discussion in an engaging manner suitable to the newest generation of bridge engineers," Coletti wrote in the magazine.
Read more in "Streamlined Design," in Modern Steel Construction.