Podcast
Speaking of Design Ep. 17: Drones Providing a New View of the A/E/C Industry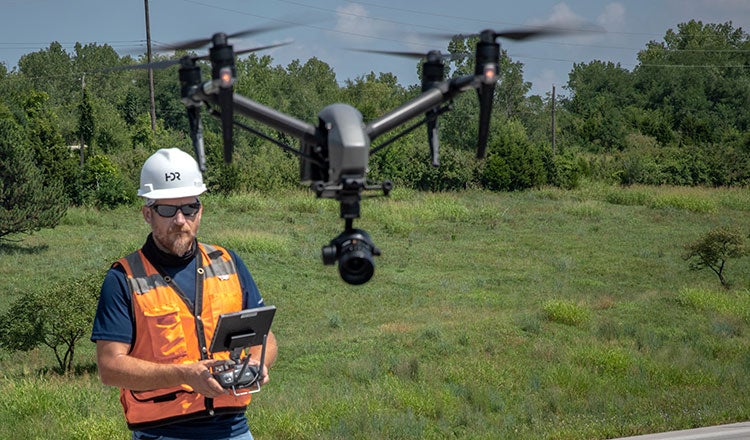 Drones are leading to exciting advances in the architecture, engineering and construction industry. In the first part of a two-part episode, we'll learn about what it takes to become a drone pilot, some of the unique challenges they face in the sky and how they always make safety a priority while flying.
Subscribe
---
Featured on this Episode
Carlos Femmer has flying in his blood. His dad and uncle were fighter pilots in the U.S. Air Force, and his cousin is a commercial airline pilot. So it's fitting that Carlos, living in Lafayette, Louisiana, leads our drone — or unmanned aerial system program — in his role of director of data acquisition. More about Carlos
---
Mike Cameron loves the unique perspective that a drone brings to his work as a photographer. Since obtaining his remote pilot certificate under the Federal Aviation Administration's Small UAS Part 107 rule, he has piloted more than 250 drone flights spanning more than 120 hours in the air. Mike has a bachelor's degree in fine arts from Creighton University. 
---
Delfina Ortiz took an interest in computers and technology as a girl and followed in her dad's footsteps in a career as a CAD technician. Her experience working with GIS data on several environmental projects piqued her curiosity about the capture of data through drones. Today, in her role as our UAS operations lead, Delfina oversees the company's drone fleet and conducts a risk assessment of every flight. She resides in Corpus Christi, Texas.
---
Credits: Produced by Danny Sullivan and John Tourek. Special thanks to Jack Hersh.