In The Media
Streamlined Outdoor Dining Standards for the Public Right of Way
Transportation Planners Share Experience with Sacramento Al Fresco Guidelines in American City & County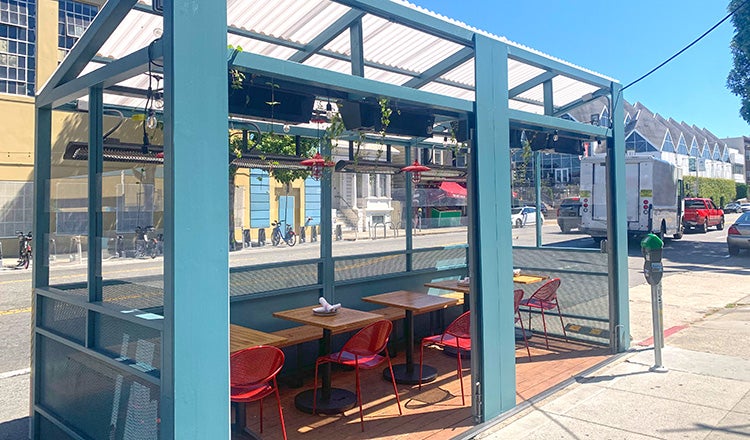 Designing inclusive streets that safely balance the needs of competing interests has become a defining challenge of modern transportation planning. And rapidly growing interest in outdoor dining options have added another factor to consider. As restaurants expand into the public right of way, on sidewalks and into on-street parking, cities are discovering the need for more consistent, easy-to-implement guidelines for safely regulating this use.
HDR experts Glenn Armstrong and Tham Nguyen wrote about this challenge and the solution implemented by the city of Sacramento in a recent article for American City & County. The city, with the help of HDR, created a streamlined set of guidelines and a series of civil, structural and electrical design templates for businesses. Combined with an interactive website where businesses can explore their options, the aim is to make the process easy for businesses while ensuring important safety and accessibility guidelines are met.
"As cities seek to create more safe, beneficial and inclusive spaces, initiatives like new al fresco dining guidelines can be a launching point to larger conversations about how cities can better activate and manage their right of way, not only for businesses and customers, but all residents and visitors," Armstrong and Nguyen wrote.
Read the whole article, "Creating a menu of city standards for better outdoor dining guidelines," at American City & County.