In The Media
A Wild Airport Project: Relocating Animals from the Airfield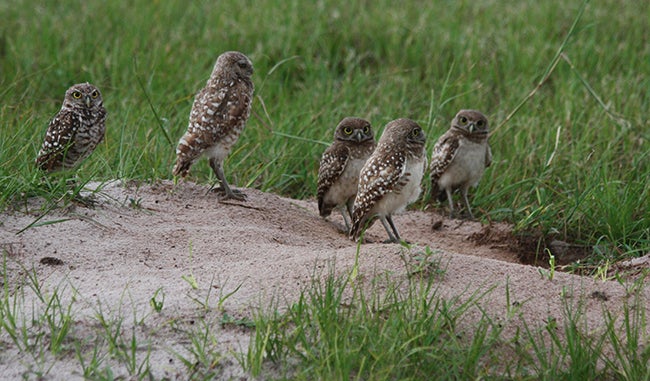 When Fort Lauderdale Executive Airport needed to build a new loop road to improve vehicle access and limit runway incursions, it faced a challenge unique to its area. Florida burrowing owls and gopher tortoises had taken up residence on the airfield, requiring experts who could find the protected species and safely relocate them, while navigating tight timelines, cold weather, and a strict Florida Fish and Wildlife Conservation Commission permitting process.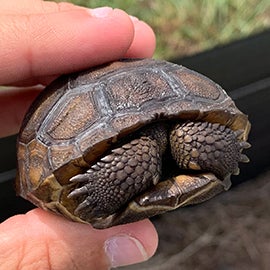 Gopher tortoises in particular, whose populations are threatened throughout Florida, are protected by strict regulations that protect them and their underground burrows.
Experts from HDR's environmental services practice were brought in to survey the project area and identify the tortoise and owl burrows in the path of the proposed construction. After securing the correct permits and waiting for the right weather window, the team safely removed all of the owls and tortoises in the project area. New starter burrows were dug for the owls in a different area of the airport, while 20 gopher tortoises were relocated to a new home elsewhere in Florida. With the threatened species addressed, construction of the loop road proceeded and was completed in spring 2019.
Read more about the challenge and HDR's solutions in an article for the October 2019 edition of Airport Business magazine: