EVENT
2023 American Water Works Association Annual Conference & Exposition (AWWA ACE23)
June 11 - 14, 2023
Enercare Centre and Beanfield Centre
Toronto, ON
Canada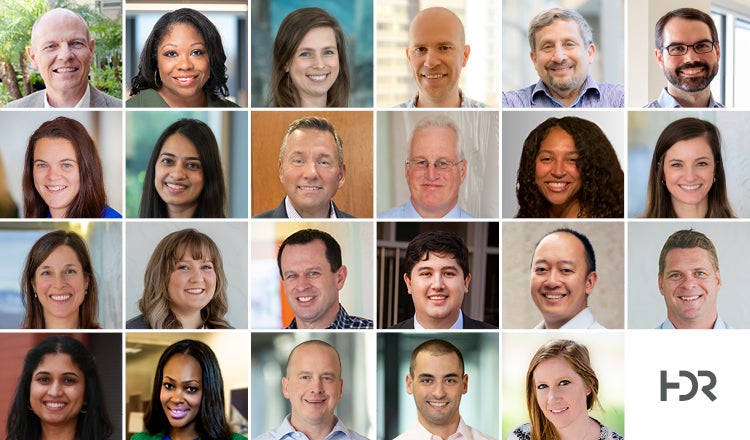 AWWA ACE23: The Future of Water is 2050
We're excited to be sponsoring, and presenting at, the American Water Works Association ACE23 conference where ideas will be exchanged and innovation explored. Not only are we sharing 21 presentations, but we're proud sponsors for a number of events during the week. 
Our Presenters
We have presentations lined up each day.
Our Sponsored Events
Lunch with the Boss - Students & Young Professionals Meetup
Monday, June 12, 11:45 a.m.-1 p.m.
Partnership for Safe Water Awards Luncheon
Monday, June 12, 11:30 a.m.-1:30 p.m. 
Water Industry Luncheon and Student Scholarship Award Presentation
Tuesday, June 13, 12-1:15 p.m.
Career Center Job Fair
Tuesday, June 13, 2-5 p.m.
Investing in the Future of Water
As the demand for innovation in the water industry grows, so does the need for a robust workforce. HDR's One Water Institute invests in the future of One Water leaders by participating in AWWA's Scholarship Program.
Congratulations to our 2023 recipient, Emma Wells! Emma is a Ph.D. student focused on water quality and utility risk management at the University of Colorado Boulder. She will be awarded HDR's One Water Institute Scholarship on Tuesday, June 13, at AWWA's Water Industry Luncheon.