York University Neuroscience Laboratory and Research Building
York University Neuroscience Laboratory and Research Building
Expanding Research Capabilities on Campus
York University's new Neuroscience Laboratory and Research Building — enabled in part by Canada First Research Excellence Fund and home to the prestigious VISTA program — will expand on York's world-leading interdisciplinary expertise in biological and computer vision. Recognized by the City of Toronto's Gold Star program for its economic and community impact, the building will create a new nexus of research at York University.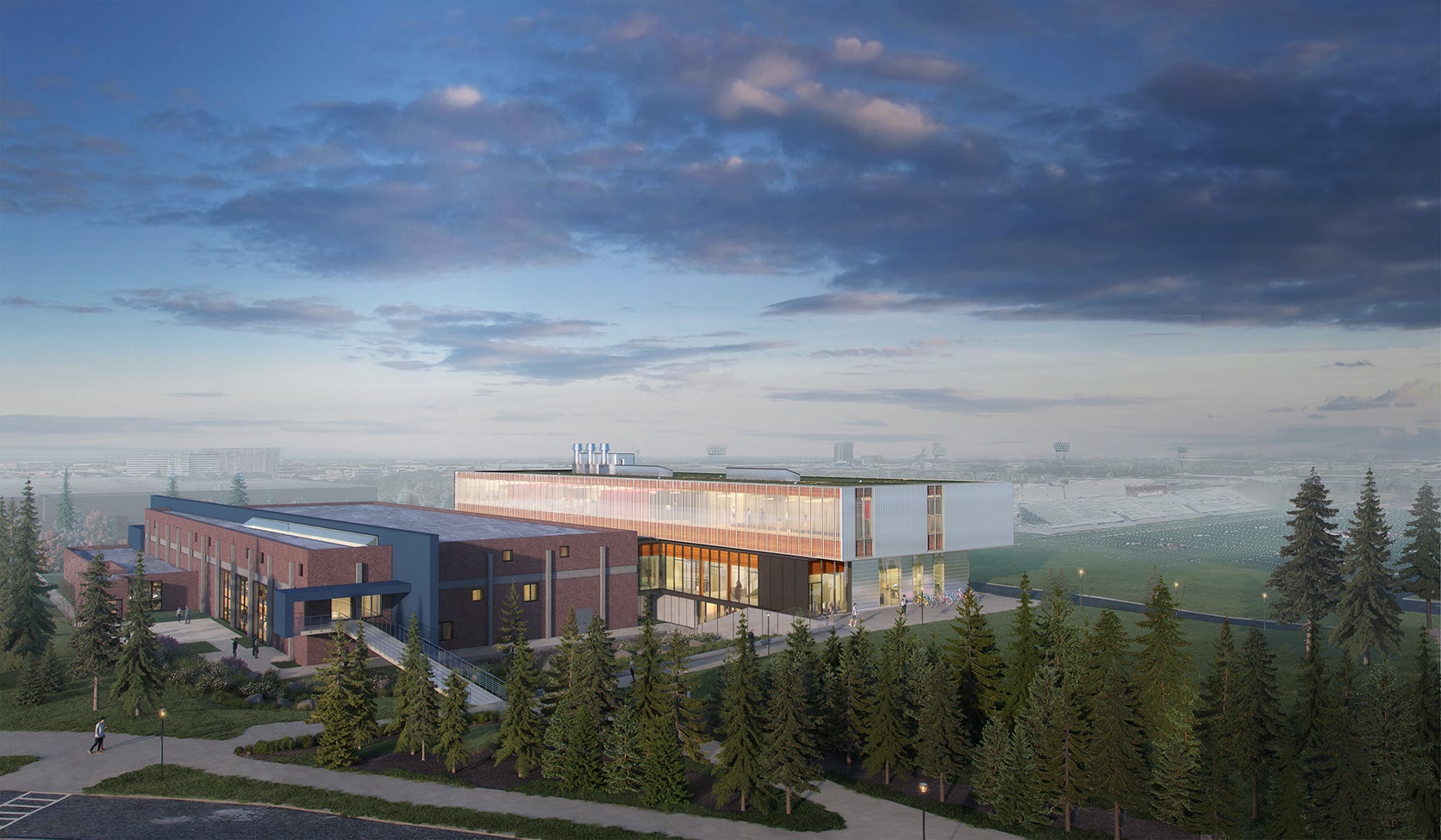 Designed for Collaboration
The new building will sit on a compact site next to the existing Sherman Health Science Research Centre, York University Alumni Field, and just steps from the new Pioneer Village subway station.
With a focus on flexibility and collaboration, the university's neuroscience, psychology, and kinesiology programs will come together in this building with various research laboratory needs, faculty offices and graduate student spaces. While this makes the building an ideal interdisciplinary and collaborative research environment, it has posed planning challenges.
The building program includes a conglomeration of contrasting discrete areas and public spaces that require high visibility. The strategic location of the kinesiology and psychology clinics on the public side of the building will provide intuitive wayfinding for visitors and research participants without needing to go to other levels. A bridge will conveniently connect the research clinics around the main lobby to the existing clinical spaces in the Sherman building at the same level.
By proper blocking and stacking of the programs and connections, the new building will expand research capacities of both the new and existing buildings beyond the initial project requirements. The faculty, graduate student offices and collaboration spaces will all be located on the third floor with views of the adjacent sports field to the north.
Designed For the Future
The building design utilizes a mass timber structure in the dry labs, collaboration areas, faculty offices, and student spaces. The use of mass timber not only provides visual warmth but also serves as a carbon bank, speeds up construction, and saves on finishing costs. A green roof will minimize the building's urban heat island effect and contribute to the onsite stormwater management strategy. Using an all-electric mechanical system will contribute to lowering the building's carbon footprint. Underfloor services and air distribution in the non-intense lab areas will provide user comfort and flexibility to adapt to future research needs without extensive demolition or renovation.
The façade is designed with a high-performance rain-screen assembly. The curtain wall includes glass treated with bird-friendly frit patterns and sun-shading. The matching frit color and pattern with the metal panel will create a seamless transition between opaque and transparent surfaces on the façade. Each floor in the building will be wrapped with a different striation in the metal panel and glass frit pattern reflecting the program inside.