In The Media
HDR Design Experts Talk Today's Restroom Trends with Airport Business
Restrooms are often among passengers' first or last impressions of an airport, and a safe, clean and accessible environment is a critical part of providing the best user experience. With new health considerations in recent years, restrooms are also receiving extra scrutiny and attention by passengers, workers and owners.
Two of HDR's experts in transportation architecture and user-centered experience recently shared their expertise on modern airport restroom design with Airport Business magazine. Transportation Architecture Director Ruth Krieger and Senior Project Manager Kaori Mikagi discussed material choices, lighting, ventilation and incorporating modern technology.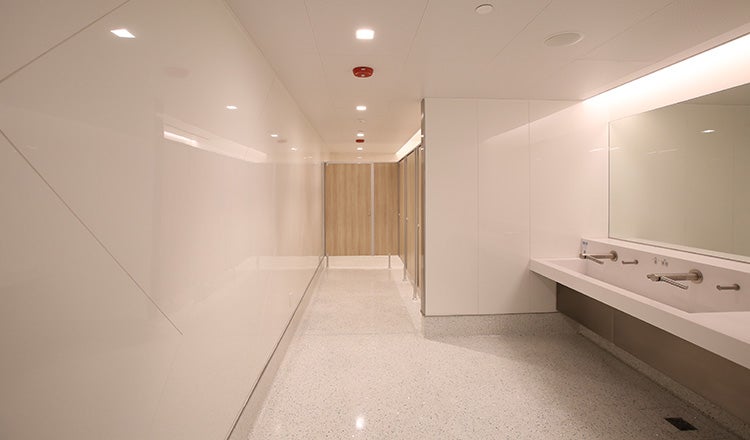 Mikagi is leading the design of the ongoing restroom renovation at Honolulu International Airport, while Krieger is leading design work on restrooms at Philadelphia International.
While restrooms are incorporating more smart technology, such as occupancy sensors, digital messaging and smart fixtures, both said that durability and functionality are still most important for these high-traffic areas. Simplifying maintenance also takes high priority, with restrooms at both airports designed to be easier to keep clean and functioning. In Honolulu, for instance, all toilets use a self-powered system that generates the power needed for the next flush, which eliminates electrical equipment and reduces maintenance.
Read more from Krieger and Mikagi in "More Than Clean," in the March-April 2022 issue of Airport Business.