New York City Subway Enhanced Station Initiative
New York City Subway Enhanced Station Initiative
A Better Transit Experience for Passengers
With one of the busiest subway systems in the world, it's important to the New York City Transit Authority to keep its stations updated and provide a satisfactory experience for passengers. With parts of its system over 100 years old and operating 24 hours a day, that can be a challenge. It launched an effort in 2017 to repair and upgrade its stations, modernizing them and making major enhancements.
HDR served as the design lead for the Metropolitan Transportation Authority New York City Transit's ESI Package 4. The effort to rehabilitate five stations was part of a larger $936 million plan to renovate nearly three dozen stations and better serve the riding public. As prime design consultant for the accelerated design-build project, we provided architectural, structural, civil, MEP and communications design for elevating the passenger experience and improving system maintainability and operations at five stations: 57th Street Station and 23rd Street Station on the IND line, 28th Street Station and 34th Street – Penn Station – 7 Ave on the IRT line, and 34th Street – Penn Station – 8 Ave on IND line.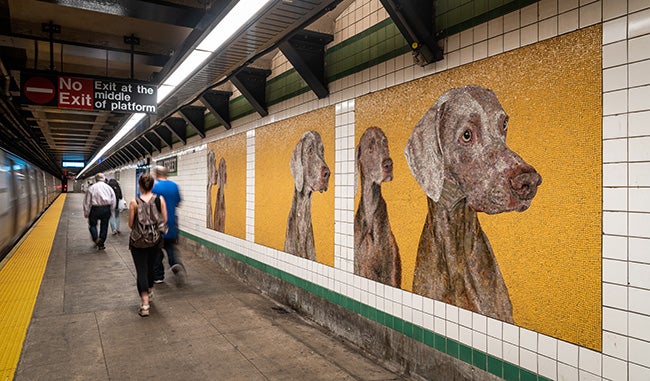 Historic Preservation and Technological Integrations
Making the enhanced transit stations distinct from previous renovations was the overall goal, balancing historic preservation with modern technology integration and passenger amenities. In addition to modernizing and repairing the existing stations, we were charged with removing obsolete infrastructure that had been added over time, while minimizing the impact to the public and operations, particularly for the bustling Manhattan stations. The five NYCT stations in our scope are among the busiest stations in the system.
The Manhattan stations provided additional challenges. The work included substantial cleaning and the removal of decades-old layers of paint. In addition, significant repairs were made to tiles, terrazzo floors, concrete, structural steel and platform edges, which received new tactile strips. Updates included the addition of charging stations, improved wayfinding, customer information screens and countdown clocks. In addition, new lighting systems integrated with LED, intercoms and security cameras reinforce a safer passenger experience and improved station environment. Stations at street level now welcome passengers with canopies, glass balustrades and customer information screens.
Major work concluded on the Manhattan stations in April, with all remaining work projected to be completed by the end of 2019.