Article
4 Factors That Will Shape the Transit Industry in 2023
By Elena Barnett, Eric DiVirgilio, Mark Fuhrmann, Laura Grams, Mark McLaren and Luke Olson
The transit industry enters 2023 with optimism, with high expectations and, at many agencies, busier than ever. Exciting new technologies are creating opportunities for efficiency and system improvements. Unprecedented federal funding offers the potential to embark on capital projects that expand or improve existing infrastructure. At the same time, the challenges created by the past few years linger, leading agencies to undertake right-sizing efforts or to re-evaluate services in the face of a looming fiscal challenges.
HDR's top transit experts across North America recently discussed the outlook for the coming year, the trends they see, opportunities and challenges. Four common considerations rose to the forefront and will shape the future of transit and the communities it serves in the coming months and years:
A Commitment to Customer Experience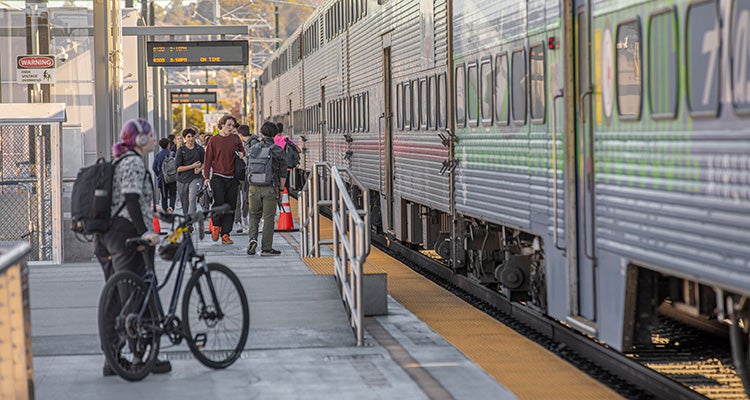 Going into 2023, many agencies are looking at restructuring their networks and service offerings to better meet the core needs of their communities. 
Safety and security are fundamental issues impacting quality of service, ridership retention, and  retention and recruitment of front-line operating personnel. Dependability and reliability will also be critical as agencies try to build on the ridership recovery experienced in the past year. Many financially sound agencies will focus capital and operating investments on maintaining and improving state of good repair, while other agencies begin to anticipate critical operating funding shortfalls and the impacts on service levels that would ensue.
Data-informed community analysis such as that used by the Charlotte Area Transit System's CONNECT Beyond effort can help agencies understand the neighborhoods they serve and their residents' largest needs, even as they shift. And ever-improving planning technology and route analysis tools can map out routes and schedules that maximize the efficiency of buses and trains and paratransit networks.
As transit agencies reconsider how to demonstrate their value proposition to the riding public, it is also a good time for a reset in their strategic planning. Plans created two, three or five years ago likely need to be updated to match today's circumstances and funding realities. Agencies will resort to in-house and external policy analysts and advisory staff to ensure they fully understand  federal and state programs for which they qualify, newly minted regulations and criteria, and new funding options.
New Funding Realities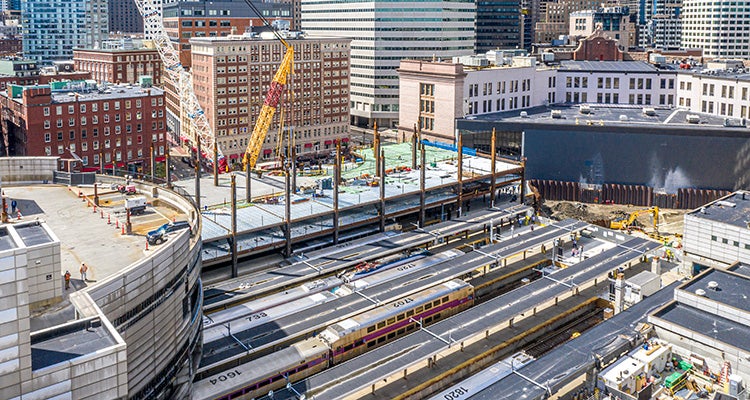 The first year of the Infrastructure Investment and Jobs Act in 2022 generated unprecedented demand for Capital Investment Grants from the Federal Transit Administration.
More than 60 projects entered the grant pipeline, the highest level of demand seen in decades. Despite the new funding, demand still far exceeds availability with some projects now exceeding $5 billion in costs.
As these grants proceed and COVID-19 related support winds down, 2023 will see a varied picture for funding. Some agencies will be challenged with fiscal cliffs that require finding new funding sources. Others will experience an influx of funding but may struggle to put it to work in a tight labor market and to cover higher materials cost.
New federal guidance on FTA funding programs may also require a shift in agency strategies, placing more emphasis on the current administration's priorities such as equity and climate change. As agencies navigate these changes, they will likely rely on federal funding and grant expertise to help understand what has changed, meet new requirements and adjust projects, if necessary, to maximize their grant opportunities. Long lead planning and multi-year grant reporting requirements will call for new levels of project support.
Workforce Capacity Crunch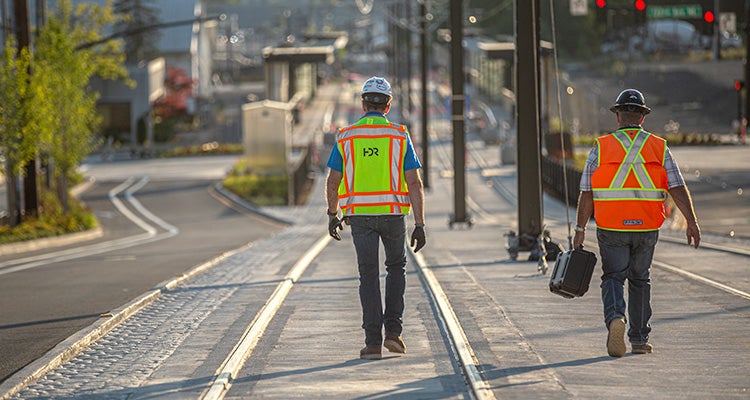 With increased funding and demand for staff resources across transit, and higher than average retirements reducing the workforce, the industry needs to adapt and evolve quickly.
The staffing shortage across all sectors of the transit industry threatens to dash the aspirations of agencies and their partners. High demand for and limited availability of resources will continue to drive wage rates and salaries higher, putting upward cost pressures on the services those sectors deliver
In the long term, addressing the current workforce shortage will require promoting transit career opportunities to younger generations. Reaching out to middle and high schools with STEM initiatives and creating new internships will help fill the talent pipeline and lay the groundwork for a strong future workforce, and recruitment efforts and training programs in historically underserved communities cast a wider net to attract qualified workers to transit.
In the short term, the disconnect between workforce capacity and project demands will likely lead to more program management partnerships between agency staff and consultants, and lead to filling subject matter knowledge gaps with outside experts. Many high profile projects such as the Ontario Line Subway in Toronto, Mid-Coast Trolley in San Diego, Penn Station Reconstruction in New York and Project Connect in Austin have  benefited from this program management model, and this trend is likely to continue and expand.
Advancements in Technology and Systems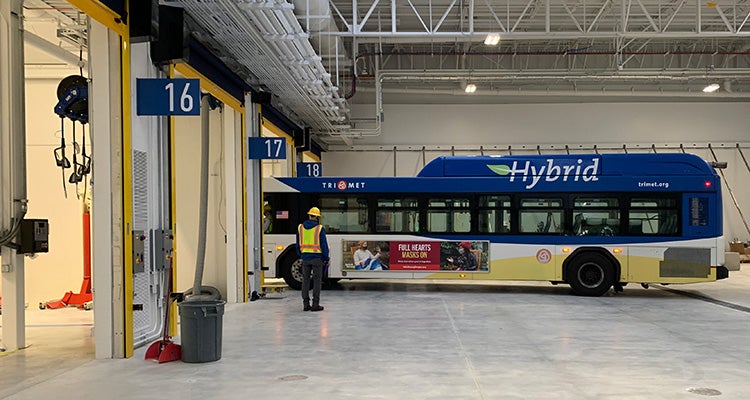 Many agencies are exploring ways to make their systems more efficient through technology solutions.
 Zero emissions advancements continue to be a hot topic throughout transit, with many agencies exploring the operating and environmental benefits of hydrogen as well as electric fleets. Funding and investment in this area will continue throughout 2023 as agencies map out their needs, not just for vehicles but for new charging infrastructure and upgraded operations and maintenance facilities, as well.
Agencies taking this route will need a funding strategy spanning multiple years for fleet replacement and infrastructure. A focused, holistic complete-fleet transition plan with a phased approach allows a transit agency the ability to adapt and incorporate industry changes over time.
On a systems level, bus rapid transit continues to rise in popularity, having proven itself in many cases as more affordable and as reliable as rail. Minneapolis is just one of many cities where new BRT lines have shown themselves a worthwhile investment. The result has been a shift in rail-focused capital projects  to BRT-focused alternatives that is likely to continue through 2023. A notable example is the Lowcountry Rapid Transit system, South Carolina's first BRT currently in development in the Charleston region.
In addition, micro-transit and micro-mobility are being increasingly incorporated into traditional systems. These options made their debut a several years ago to make critical first/last mile connections. Moving forward in 2023 and beyond, some systems will use micro-transit to provide service to communities that historically have not been afforded fixed route transit. 
As these emerging technologies take hold, their successful design and implementation will require skilled experts well versed in advancements and best practices from across the industry. Fortunately, the transit industry is responding, but consistent with workforce shortages across all sectors, that response is not keeping pace with demand.   
---
About the Authors
Interested in learning more? Contact any of the authors below for more information about HDR's full-service transit services, from planning to engineering design to construction oversight to asset management.
elena.barnett [at] hdrinc.com (Elena Barnett) leads transportation work for HDR in the New York/New Jersey area, where she's had the opportunity to help oversee transit projects for some of the nation's largest agencies.
eric.divirgilio [at] hdrinc.com (Eric DiVirgilio) leads transit and rail projects for HDR in New England, where his expertise has been put to use on some of the busiest commuter rail corridors in North America.
mark.fuhrmann [at] hdrinc.com (Mark Fuhrmann) is an expert at delivering successful projects with FTA funding, putting four decades of transit experience to work for clients in their grant process.
laura.grams [at] hdrinc.com (Laura Grams) leads transit planning work for HDR, using her expertise in route structure, scheduling, ridership analysis and transit operations.
mark.mclaren [at] hdrinc.com (Mark McLaren) is HDR's transit director for the western U.S., with nearly 40 years of experience planning, designing and delivering major transit projects.
lucas.olson [at] hdrinc.com (Luke Olson) leads HDR's transit program in the central U.S., where he helps agencies advance transformative infrastructure projects that keep communities moving.